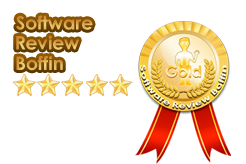 The Boffin team emphasized that the efficiency of the software largely lies on the cutting-edge technologies it's equipped with.
New York City, NY (PRWEB) June 11, 2013
Boffin, software-reviewing website awarded to anti-virus software Security Shield 2011, its Bronze Medal of Excellence in view of its unsurpassed anti-virus protection offered. The Boffin reviewers recently published their official reviews of anti-virus software for 2013, for which they tested more than ten anti-virus software. Spyware Doctor and Intelinet Smart Security were awarded the first and second places respectively, while Security Shield 2011 was ranked third, winning the bronze Boffin medal of excellence.
According to the Boffin team, Security Shield 2011 offers an across-the-board Internet security protection, making it suitable for computer users who are always online. The software provides through and through protection from viruses, spyware and other harmful malware to ensure safe browsing, protected from all types of web-based security threats.
Its Triple Threat Protection constitutes a unique and much-efficient feature of Security Shield which ensures that one's computer remains protected at all times as it guards the users from identity theft, data leaking and web-based threats. Developed by PC Security Shield company, the software is efficient and equipped with advanced anti-virus technologies to ensure a threats-free Internet browsing experience for users. The Boffin reviewers highlighted a prevalent feature of Security Shield 2011, namely its ability to identify and remove over 80,000 web-based threats.
The Boffin team emphasized that the efficiency of the software largely lies on the cutting-edge technologies it's equipped with. These anti-virus technologies like Triple Threat Protection ensure that no malware, virus or Trojan will infect one's computers and compromise their system's efficiency. With added parental control tools and spam protection, the Boffin reviewers consider Security Shield 2011 a must-consider choice for personal computer anti-virus protection.
In a disclosure released by Boffin, it was asserted that the three top anti-virus software had minimum differences in efficiency and capacities and as such they're subject to re-evaluation at any time. Moreover, the Boffin reviewers reassured users that the reviews on the Boffin website are always up to date and accurate as the team regularly reassesses software in view of new releases or new version launches.
Software Review Boffin reviews the latest technological products in demand on the market right now. They provide expert, honest and straightforward reviews so customers can objectively measure if a product, especially software is well worth it before making their purchase.
To learn more about Software Review Boffin visit http://www.softwarereviewboffin.com.