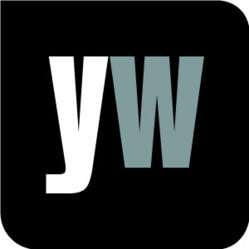 London, UK (PRWEB UK) 28 June 2013
According to a new study, presented last month at the American College of Obstetricians and Gynaecologists' annual meeting in New Orleans, nearly three out of four pregnant women experience bowel problems such as constipation and diarrhoea, but these issues don't significantly affect their quality of life. Researchers from Loyola University Medical Centre in Maywood, Ill., noted that these bowel issues are due to physiological and hormonal changes that occur during pregnancy, and potentially nutritional supplements also.
The study found that pregnant women consume only 16 to 17 grams of fibre a day. Study senior author Dr. Scott Graziano, associate professor of obstetrics and gynaecology at the Loyola University Chicago Stritch School of Medicine, advised pregnant women to drink plenty of fluids and consume 25 to 30 grams of fibre daily, adding that stool softeners and suppositories are safe for pregnant women. (http://www.acog.org/About_ACOG/News_Room/News_Releases/2013/Bowel_Problems_Very_Common_In_Pregnancy)
With this in mind, Yourwellness Magazine took a closer look at how intestinal cleansing can improve bowel problems. According to Yourwellness Magazine, "Cleansing is something that all of us should do from time to time. For those of us who eat a lot of fatty foods it should be done more often than others. Fibre and water are what the colon needs to take care itself. There are other things but these are the two main things. Things like fruits and vegetables will help clean the digestive system out as well as provide fibre in your diet."
Yourwellness Magazine outlined two other methods that readers can use to naturally cleanse the toxins from their bodies:
1. Eat some lemon peel. This can be found in the form of a pill, and will help clean out the intestines and get rid of any kind of stomach or colon inflammation.
2. Drink a lot of water. This is a great way to detox the body. Drinking plenty of water will clear any toxins out of the body.
To find out more, visit the gateway to living well at http://www.yourwellness.com, or read the latest issue online at http://latestissue.yourwellness.com.