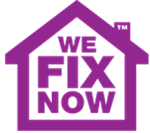 Perfect for those considering a career as a plumber or electrician, the course is open to people of all ages with no experience required
(PRWEB UK) 6 June 2013
Published 4th May in HVP, the article, New Qualifications For Aspiring Plumbers and Electricians, consists of Level 1 Diploma in Plumbing Studies and Level 1 Diploma in Electrical Installation and is set to begin 2nd September 2013. Perfect for those considering a career as a plumber or electrician, the course is open to people of all ages with no experience required and is designed to provide students with the opportunity to learn a variety of tasks.
Chris Bailey, Portfolio Manager for City and Guilds states that both courses have already mounted a degree of interest, particularly from those who "want to learn either basic plumbing or electrical skills but do not yet have the entry level requirements in order to study our level 2 and 3 plumbing and electrical qualifications."
Renowned for their Stoke Newington plumbers, We Fix Now have recently reported on news that young people are not given enough opportunities to enter into the trade. As such, the team at We Fix Now were eager to comment upon this latest development.
"It's great to hear that people with either no or very limited experience in the trade are being given the opportunity to learn basic skills, gain an insight into the sector and experience what it may be like as a full time career without making long term commitments. We're looking forward to reviewing the interest these courses receive."
During July 2013, City and Guilds is hosting an online webinar to showcase some of the assignments in more detail.
We Fix Now is a London-based company providing emergency plumbers and electricians throughout the M25 and surrounding counties. Renowned for their fast and effective service, the firm also specialise in unblocking drains, fixing central heating and boilers and sorting problems with gas. With a strong focus on customer service, We Fix Now prides itself on providing fully qualified and experienced engineers day and night, every day of the year.