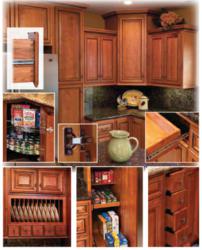 This is a good reason to get the major projects started that have been on the back burner for so long!
(PRWEB) June 06, 2013
Any retailer will agree that finding new customers is a challenging task. One of the main reasons is that their means of getting information, whether it be local news, events, or where to buy merchandise, can all be accessed from the comfort of their own home.
In the not so distant past, consumers turned to newspapers as the information source, and for that reason retailers knew that running an ad would increase their business. Adding a newspaper publication or a few more ads paid for itself with the increase in sales and customer base. Not so easy now.
Now retailers need a blend of many different media depending upon their type of business and the customers they hope to see in their stores.
Retailers like Grossman's Bargain Outlet shouldn't lose business to on-line internet companies due to the nature of their assortment. It's just too big to ship. People who have a budget for a new kitchen, bath, floor, or doors and windows want to see and touch the product, and feel assured they're getting a good value for their money.
Anyone at a Grossman's Bargain Outlet store shopping for a new kitchen would see the quality of the wood, the hand detailed finishes, the dovetail drawer construction and feel the smooth-gliding drawers and hinges. And most of all, would be assured they are getting the best possible price…the Guaranteed Lowest Price, and now on June 6, 7 & 8, get 20% off of that!
Grossman's Bargain Outlet is a division of E.C. Barton & Company featuring the guaranteed lowest price on Kitchens, Bathrooms, Flooring, Doors and Windows. E.C. Barton & Company has more than 120 stores in 15 states. Other divisions of the company include Surplus Warehouse, Barton's, Builders Material Company, E.C.B. Brokerage and Surplus Purchasing. E.C. Barton & Company has a presence in Alabama, AR, FL, LA, MA, MO, MS, NY, NC, OH, PA, RI, SC, TN and TX.