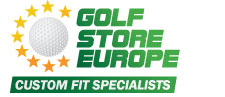 May is traditionally a month that golfers start to play games of golf as the finer weather arrives and the climate is drier. It is also a month with two public holidays so this gives golfers the opportunity to play
(PRWEB UK) 5 June 2013
GolfStoreEurope is pleased to report a month of exceptional sales in the UK market in May. The month is historically a time of high volume sales as golfers begin to play in warmer, drier weather and indulge in the hobby in the two bank holidays that are at the beginning and end of the month. In light of this, GolfStoreEurope usually experiences high interest in the online store, receiving lots of orders and enquiries as most begin to prepare for golfing season in the summer. It is also just after the Masters Golf Tournament has been shown on television and this too sparks interest and desire to play golf by keen enthusiasts and newcomers.
This has resulted in strong sales in all areas for GolfStoreEurope as a spokesperson from the online golfing store explained, 'May is traditionally a month that golfers start to play games of golf as the finer weather arrives and the climate is drier. It is also a month with two public holidays so this gives golfers the opportunity to play and as a result many make purchases to existing golf equipment or buy new additions.'
GolfStoreEurope is dedicated to providing the best golfing equipment available online as well new innovative designs and technologies around. The site offers a wide range of equipment and accessories for both men and women as well as left hand players.
GolfStoreEurope continues to make regular announcements about the site and the products featured on it.
GolfStoreEurope is Europe's leading provider of specialist golf equipment. Based in Ireland and boasting stores up and down the country, the retailer also gives customers the opportunity to order an array of top golf accessories on the web – head over to golfstoreeurope.com and check out the ever-expanding range of products now available at the click of a button. The staff at the company emanates a clear passion for the sport and so is able to cater for both amateur and professional golfers alike.