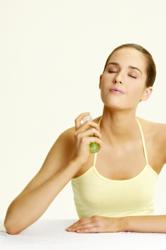 Miami, FL (PRWEB) June 06, 2013
Recent news from Consumer Affairs reported information on the facts and myths associated with acne and its causes with some interesting findings linked to hormones, food, and acne breakouts. Of the many claims of food, stress, bacteria and hormones causing breakouts, few have been able to determine which combination of the listed factors makes acne worse, until recently. Of the facts discussed by Consumer Affairs,information from a Harvard University study depicted the link between hormones found in milk, and acne breakouts. Probiotic Action explains more on the cause of acne, the facts on acne treatment, and how dairy based products can contribute to the skin condition.
Although acne symptoms change from one person to the next, experts agree that variations in hormone levels that occur naturally, improper diet, and the presence of P.acnes bacteria are the biggest culprits. For each individual undergoing acne treatment, finding an acne treatment that is tailored to their skin type may be difficult. Probiotic Action suggests that to find the best acne treatment, one must understand what foods affect their bodily functions, hormone levels, and understand what feeds the P.acnes bacteria that cause acne.
Probiotic Action spokesman Fernando Perez states that for those who consume large amounts of dairy products, it is not the cheese, milk, or yogurt specifically that is causing the breakout, but the hormones from the cow that are passed on through food.
"Many do not realize that aside from the obvious sugary food items, many other foods contain chemicals and ingredients which contribute to acne. For those who consume large amounts of dairy products, even if the item contains probiotics which help battle acne, the ingestion of hormones can imbalance one's chemical composition and contribute to an acne breakout," adds Perez.
Historically, junk food and other processed food has been known to trigger acne, but not for the mythical reasons many believe. Certain types of sugars break down and feed the bacteria that cause acne, while others stimulate raised insulin levels which offset the body's chemical balance.
For those who are looking to cure their acne, finding a natural remedy for acne, and making minor diet changes that avoid excess sugar and hormone may be the best way to control hormone and bacteria driven acne from thriving. For more information on the cause of acne, and what triggers acne, visit ProbioticAction.com.
Probiotic Action is an advanced acne treatment that uses Probiotics for acne containing the "good bacteria" that is naturally found on healthy human skin. By using probiotics, Probiotic Action is an effective treatment that restores the normal bacteria content on skin, while battling what causes acne. Probiotic Action will successfully clear skin when used as an adult acne treatment while protecting skin against bad bacteria, free radicals, and pollutants*.
*These statements have not been evaluated by the Food and Drug Administration. Probiotic Action is not intended to diagnose, treat, cure or prevent any disease.