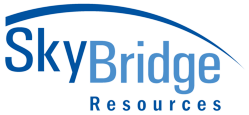 Tampa, FL (PRWEB) June 05, 2013
Tech recruiting firm, SkyBridge Resources and recent Finalist for the American Business Awards Company of the Year category, announces the launch of their expertly designed and developed website. To provide a well-constructed and intelligent online marketing strategy, SkyBridge Resources also engaged Bayshore Solutions for digital marketing with a goal of creating an online marketing solution to increase their overall web presence, traffic and expand their business through lead generation.
The new website now includes a Search Job feature, allowing applicants to apply for jobs posted in a seamless online process and SkyBridge Resources has the convenient control of editing through Bayshore Solutions WebModules content management system.
"We are very excited about the launch of our redesigned website. This new site combines company information with social media tools to maximize the distribution of our information and expertise to the community we serve," says Randy Bahlow, President of SkyBridge Resources.
The custom developed website married with an effective digital marketing strategy, has already increased online visibility for SkyBridge Resources and promote high search engine rankings.
Visit their new website at http://www.skybridgeresources.com to learn more about SkyBridge Resources' employment solutions.
About SkyBridge Resources
SkyBridge Resources provides employment solutions for permanent placement, temporary, contract and recruiting services. They are headquartered in Tampa, FL and have additional branches located in Orlando, FL, Marietta, GA and Louisville, KY. Learn more about SkyBridge Resources at http://www.skybridgeresources.com.
About Bayshore Solutions
Web design and digital marketing agency Bayshore Solutions, offers award-winning capabilities in custom web design, website development, e-commerce and Internet marketing. Founded in 1996, the web site design company has delivered custom web applications and interactive marketing services throughout the USA and internationally. Headquartered in Tampa, the firm has a web development and Internet marketing delivery team located in its Denver, Colorado office and physical offices accessible to Orlando, Miami, Fort Lauderdale, Dade County and Broward County in Florida. Bayshore Solutions integrates technology and internet marketing services to ensure measurable results for clients. For more information about Web site design and internet marketing services visit http://www.BayshoreSolutions.com.