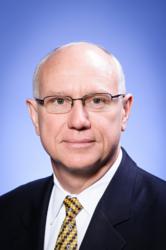 Pittsburgh (PRWEB) June 05, 2013
Westinghouse Electric Company today announced that it has appointed Douglas Weaver as vice president, Nuclear Regulatory Affairs. In this position, Mr. Weaver will be responsible for maintaining superior relationships with the U.S. Nuclear Regulatory Commission (NRC), its staff who license and regulate the nation's commercial nuclear power plants and fuel cycle facilities, and other regulatory stakeholders.
Mr. Weaver has more than 25 years of leadership and management experience within the U.S. Navy, NRC and the private sector. Most recently, he served as vice president, Licensing and Regulatory Affairs, with Holtec International. Prior to that, he was deputy director of the NRC's Spent Fuel Storage and Transportation division. Additionally, Mr. Weaver has held other leadership roles within the U.S. NRC Office of the Chairman, Office of New Reactors, and the Incident Response Office. Prior to joining the NRC, he was an officer in the U.S. Navy.
Mr. Weaver has a bachelor's degree in mechanical and aerospace engineering from Princeton University, and is Engineer Qualified with the U.S. Navy's Nuclear Power Program. He will be located at the Westinghouse Electric Company office in Rockville, Maryland, and will report to Mark Marano, president, Westinghouse Americas.
Westinghouse Electric Company, a group company of Toshiba Corporation (TKY:6502), is the world's pioneering nuclear energy company and is a leading supplier of nuclear plant products and technologies to utilities throughout the world. Westinghouse supplied the world's first pressurized water reactor in 1957 in Shippingport, Pa. Today, Westinghouse technology is the basis for approximately one-half of the world's operating nuclear plants.