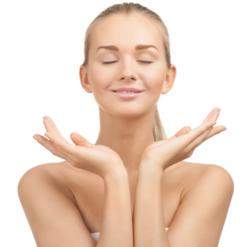 Toronto, Ontario (PRWEB) June 07, 2013
Microdermabrasion is a great treatment that requires very little downtime and can help you look great all winter long. "The results of this wonderful treatment are instant, and little to no preparation is required before the treatment. Microdermabrasion works well for both male and female patients of almost every age with a variety of skin concerns," says NEW YOU manager, Jeff Nourse.
This treatment can fix a variety of skin problems including age spots, shallow, dull skin, fine lines and wrinkles, and uneven skin texture and tone. Microdermabrasion involves a hand held device that is passed over skin and blows fine, medical grade crystals over the skin's surface. Some microdermabrasion treatments even spray tiny diamonds or sapphires against the skin. The crystals are vacuumed away from the surface of the skin using the same device, leaving it looking renewed. The topmost layer of the skin is removed during microdermabrasion, and this stimulates the skin to produce new cells and collagen. The entire treatment only takes between 30-45 minutes and is completed right in our office. It is often referred to as a "lunch time" procedure because most people can immediately return to their normal activities following microdermabrasion. "The results of microdermabrasion are cumulative, so it is a good idea to have these treatments performed on a regular basis. With regular treatments, you can even help prevent the early signs of aging," comments NEW YOU SPA manager, Jeff Nourse.
Jeff Nourse is very excited about the results his clients have been achieving when they combine microdermabrasion treatments with a Glow Peel. A Glow Peel increases the exfoliation process of the skin and can help skin look smoother while reducing fine lines and wrinkles. As always, it is very important to wear sunscreen at all times to protect the face from the harmful rays of the sun. It is particularly important to wear sunscreen following both microdermabrasion and Glow Peel treatments. Remember that although you do not see the sun as much during the winter months, UV rays are still present during the daylight hours. It is also important to establish a healthy skin care routine following exfoliation, and the staff at NEW YOU SPA can recommend a regimen that will keep your skin looking great and feeling healthy. If you want to keep that summer glow all year long, contact NEW YOU SPA to find out what microdermabrasion and a Glow Peel can do for you.
About New You Spa
New You Spa is a successful and growing provider of med spa services with 6 centers throughout Toronto GTA. Each New You location offers services for men, women, and teens of all skin types, including laser hair removal, skin rejuvenation, Botox® Cosmetic and dermal fillers, fractional laser resurfacing, Velashape body contouring and teeth whitening, as well as, treatment protocols for acne, vein treatments and skin tightening. All treatments at New You Spa are performed by licensed aestheticians, certified laser technicians and registered nurses, and are supervised by the clinics' medical director.