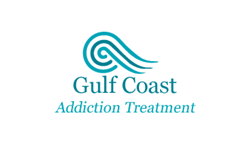 Naomi Morgan is an exceptional asset to the Gulf Coast professional team
Destin, FL (PRWEB) June 07, 2013
Located directly on the Gulf of Mexico, Gulf Coast Addiction Treatment offers a range of personalized drug and rehabilitation plans to clients. In keeping with its longstanding dedication to customized and comprehensive care, the center recently welcomed a new Clinical Director - Naomi Morgan.
"Naomi Morgan is an exceptional asset to the Gulf Coast professional team," said Head of Admissions Chris Ross.
Naomi Morgan has been working in the fields of addiction treatment and mental health for a number of years.
A specialist in the treatment chemical dependency and substance abuse, she is qualified to handle a full spectrum of interrelated psychological and clinical health services from crisis intervention and anger management to court-ordered DUI diversions and the treatment of post-traumatic stress disorder (PTSD).
Ms. Morgan also brings a wealth of experience to Gulf Coast in the critical area of family therapy including couples and marriage counseling.
"Naomi Morgan joins a Gulf Coast Addiction Treatment team that is already committed to providing personalized care for each of its clients using a wide variety of clinical modalities," said Mr. Ross.
Gulf Coast Addiction Treatment emphasizes complete body purification and recovery with addiction treatment plans that are refined and reviewed by the professional staff at the center.
The group of professionals at Gulf Coast includes highly trained medical personnel, counselors, therapists, and an extensive support team that is designed to maintain a consistent one-to-one client to staff member ratio.