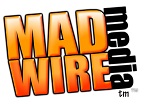 Many companies that come to us just aren't sure where to start or how to take that 'first step' in the marketing world.
Loveland, CO (PRWEB) June 10, 2013
A small business that has just been established faces the challenge of local competitors and how to draw attention to their new business. Many will use common advertising methods including bench, newspaper, and even TV commercial ads. However, Madwire Media has a different approach. The internet marketing and development team is dedicated to increasing the audience and customer base of a business by strategically placing ads, looking at the creation of website content, as well as setting up a social media platform.
"Many companies that come to us just aren't sure where to start or how to take that 'first step' in the marketing world," Madwire Media comments in a recent press release. While learning to cooperate with the world's advertising standards, small businesses working with Madwire Media do see a great ROI.
A business' timeline normally show rapid development from the 'start-up' period continuing till present. Madwire Media reviews this progress and is able to form a plan based on the data presented. In order to increase the attention put on a company, Madwire works to establish familiarity in the industry by adding text message marketing, social media branding, and search engine optimization, also known as SEO. "It is the combination of these multiple efforts that yield the greatest results when it comes to internet marketing," Madwire comments.
As experts in the internet marketing world, Madwire Media does make sure to differentiate between business internet marketing and eCommerce marketing. In keeping with the standard advertising methods, Madwire does still implement top placement ads, a social media plan, text message advertising, and SEO optimization for eCommerce companies, the method is just a bit different.
With confidence in their business practices, Madwire Media was recently quoted saying, "Our marketing campaigns prove to increase revenue and provide the best ROI for our clients."
ABOUT:
According to the team at Madwire Media, many companies simply do not utilize all the marketing techniques and methods at their disposal. It may be that the company is brand new to the concept or that they are overwhelmed with the options at hand. This fault causes a low customer audience, poor sales, and most likely, increasing marketing expenses. Madwire Media reviews the most innovative internet marketing trends, and attempts to put a stop to ineffective marketing with its different business and eCommerce marketing plans. In order to experience marketing that has a great ROI business must turn to internet marketing.