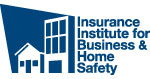 Washington, D.C. (PRWEB) June 05, 2013
The federal focus on wind-related research is much less than it should be, the Insurance Institute for Business & Home Safety (IBHS) told members of Congress today during a joint hearing of the House Science, Space, and Technology Subcommittees on Research and Technology regarding the reauthorization of the National Windstorm Impact Reduction Program (NWIRP), H.R. 1786.
"Given the broad geographic threat of windstorms, the frequency of events, and the tremendous human loss and financial toll on families, businesses and communities, we are very pleased to see the attention given to windstorm research at this hearing today," said Debra Ballen, IBHS general counsel and senior vice president of public policy.
"The recent tragic tornadoes in Oklahoma, a storm named Sandy that ravaged the northeast last fall, and previous storms named Andrew and Katrina, as well as other wind-related events in places like Joplin and Tuscaloosa are all salient reminders of the destructive power of wind. Sadly, numerous less infamous wind disasters also have wreaked havoc on families and communities throughout the U.S. If we are to significantly reduce wind losses across the country, we must reduce the vulnerability of homes and businesses to wind-related hazards." Ballen stated.
IBHS has a world-class Research Center with a 105-fan array and other specialized equipment designed to recreate Mother Nature in the form of a variety of highly realistic wind, rain, fire and hail events. The Institute created this facility in part because wind hazard research, as it applies to building performance, has been underfunded for decades. Relatively little has been done by the federal government to further the understanding of how the characteristics of different types of windstorms affect the real-world performance of building components, connections, and systems.
The work conducted at the IBHS Research Center plays an important role in advancing building science and property mitigation knowledge; because it is the only facility capable of studying the effects of wind-related disasters, including hurricanes, windstorms, severe thunderstorms, wind-driven wildfires and hailstorms, on full-scale buildings. The subcommittees got an inside look at the IBHS Research Center, as members were shown a video with two homes built using different construction standards placed side by side in IBHS' large test chamber and subject to the same windstorm conditions.
Subcommittee members watched as the home built to conventional construction standards was destroyed by high winds in a matter of seconds, while the home built using IBHS' FORTIFIED stronger construction standards remained standing.
"As you think about both the loss of life and property if this had been a real event with people inside the home that was destroyed, you can understand the importance of communications as a complement to research in order to get people to pay attention, change attitudes, and ultimately demand safer, stronger buildings," Ballen told the subcommittees.
"A coordinated well-funded federal research program is needed to develop performance-based design tools for wind risks, similar to the federal research program enabling performance-based design for seismic risks. IBHS supports designating the National Institute of Standards and Technology (NIST) as the lead agency for NWIRP to provide better coordination of federal windstorm research efforts. We also support funding and research roles for the Federal Emergency Management Agency (FEMA), the National Oceanic and Atmospheric Administration (NOAA), and the National Science Foundation (NSF). Working together, along with private research partners, these agencies can advance windstorm research that ultimately will result in more effective property mitigation against this formidable natural hazard," said Ballen.
"Given its important societal benefits, property mitigation is a public health objective, economic imperative and humanitarian obligation. Every region of our country is vulnerable to one or more potentially devastating natural hazards, which is why improving disaster mitigation, preparedness, response, and recovery must be a national priority. Reauthorizing the NWIRP with appropriate funding is a good start toward that goal," Ballen said.
About the Insurance Institute for Business & Home Safety (IBHS)
The Insurance Institute for Business & Home Safety is an independent, nonprofit, scientific research and communications organization supported by the property insurance industry. The organization works to reduce the social and economic effects of natural disasters and other risks on residential and commercial property by conducting building science research and advocating improved construction, maintenance and preparedness practices.