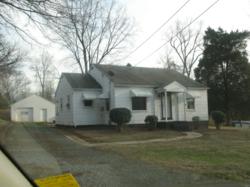 Even if you're over 40 and have modest means, it is still actually possible to "Pull an 'MJ' and make even more after death than In life..
Kernersville, NC (PRWEB) June 05, 2013
The recent CBS 60 Minute documentaries "Michael Jackson's Lucrative Legacy"* and "Manifesto"** reveal the power of a 21-year-old to focus on a written goal with a clear plan to become a super star and how through sticking to that goal, financial reward came not only in his own lifetime but even after death,a recipe for success that can be followed by even the average person who's willing to gain the knowledge, and follow through with the right plan, according to the article "Building A Financial Legacy" just published at RealEstateIncome.biz (REI).
According to that article, even the average person can achieve financial reward both while living and possibly even more after death when using the "the right plan" coupled with the correct knowledge, even without a million-dollar nest egg to begin with…and even if already 40 if that knowledge is in real estate investing, even in difficult financial times and starting with very little capital.
"The key here is really no different from becoming a successful brain surgeon, nuclear scientist or trial lawyer," says David Amos, spokesperson for REI, "but while the average person may not have had the grades or the interest to pursue those high paid professions, even the average Joe, or Josephine, has an excellent chance of gaining more though learning and applying the basic principles as taught by masters of real estate transactions than from even a good paying job, especially at this historic point in the US real estate market."
"Building A Financial Legacy" expands on why real estate investment is one of the best means of building personal wealth and security, why it's better to take advantage of the knowledge from those who've "learned the hard way" rather than repeating their mistakes, whether much money is needed to begin real estate investment, how it is actually possible to "Pull an 'MJ' and make even more after death than in life", if that is your preferred strategy, and recommendations for learning and financial aids that are available to new or seasoned real estate investors.
It can be found at http://www.realestateincome.biz/building-a-financial-legacy/.

** http://www.cbsnews.com/8301-504803_162-57585206-10391709/mjs-manifesto-penned-in-1979/
About:
RealEstateIncome.biz is dedicated to providing the independent real estate investor with information on timely topics that might impact their bottom line and is a maintained by Lexis Global Marketing (LGM).
LGM works with clients to develop and implement their marketing programs and strategies, domestically and internationally. LexisGlobalMarketing.com
Contact:
David Amos
Lexis Global Marketing LLC.
Tel 1-336-817-7376
Email: damos(at)lexisglobalmarketing.com
Address: 931-B South Main St., Suite 154
Kernersville NC USA 27284
About:
Lexis Global News (LGN) features current items of interest in business, technology, manufacturing, health and wellness, education, fashion, travel and life style.
LGM is a division of Lexis Global Marketing LLC.
LexisGlobalNews.com
Contact: Robert Allen
Lexis Global News
Tel 1-336-775-8617
Email: featurerseditor(at)lexisglobalnews(dot)com
Address: 931-B South Main St., Suite 154
Kernersville NC USA 27284