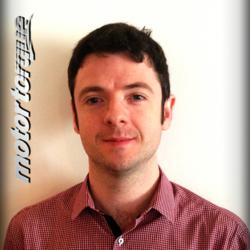 It is a privilege to be selected as one of the 27 UK Car of the Year Judges
Liverpool, United Kingdom (PRWEB UK) 6 June 2013
Simon will draw-upon his wealth of motoring knowledge and experience to help select a winner in each of the UK Car of the Year categories.
Along with a judging panel of 26 other motoring journalists, from media providers such as The Independent, The Sunday Times and The Sun, Simon will choose the recipients of awards such as 'Green Car of the Year', 'Manufacturer of the Year' and the 'Overall UK Car of the Year'.
Before joining MotorTorque.com, Simon honed his motoring knowledge while working as a Road Test Editor for Parkers and as a writer for Auto Express before that.
Commenting on his selection as a UK Car of the Year judge, Simon enthused: "It is a privilege to be selected as one of the 27 UK Car of the Year Judges. These are awards are designed with the car buyer specifically in mind. We are here to advise you into buying the most suitable car for your lifestyle making the awards a must read before you purchase a new car."
ENDS
###
About MotorTorque.com:
Since 2006 MotorTorque.com has been providing car enthusiasts with exclusive news, reviews, ratings, features and video content related to the auto industry. MotorTorque.com can also provide new car buyers with the best quotes, test drives and brochures for new models from the world's leading car manufacturers.
About The Auto Network:
Formed in 2002, The Auto Network is the UK's leading automotive marketing agency, specialising on lead generation and digital marketing. In the decade since its inception, The Auto Network has delivered thousands of sales, test drives and brochure request leads each month to manufacturers, dealers and the leasing industry. Clients include Vauxhall, Honda, Perrys, Seat and more.