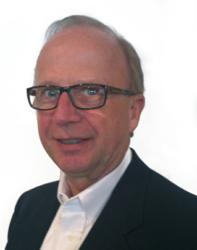 New York, NY (PRWEB) June 05, 2013
Innovest Systems, LLC, a financial technology firm specializing in trust accounting and wealth management solutions, today announced that John Shepherd has joined the firm. Bringing over thirty years of performance as a leading planner and manager in the financial services industry, John joins the Innovest team as a Vice President of Product Management. He will be responsible for architecting the enhancements and services our clients need to compete and grow their business.
Prior to joining Innovest, John held executive level positions at Wilmington Trust Corporation, SunGard Wealth Management Services, and Symphoni Interactive. Most recently, at Wilmington Trust Corporation, John was directly responsible for the conversion of the firm's solutions architecture, strengthening workflows, eliminating data integrity issues and streamlining processes. Previous to that, John was responsible for all aspects of the three SunGard U.S. based back office accounting systems as well as sales support, conversion support, and analysis.
"Given Innovest's commitment to equipping forward thinking trust and wealth management professionals with innovative and client-focused tools, I am thrilled to join such a knowledgeable and innovative team," said John. "I look forward to working with Innovest to deliver world-class solutions to the trust and wealth management marketplace."
"With John's proven track record of excellent product management and sales support, we are excited to bring his extensive experience in the trust and wealth marketplace to bear on our clients," said Glenn Schmidt, Innovest's chief operating officer. "As Innovest is committed to taking a leadership role in the marketplace, we are certain that John will work to strengthen our business goals and help position our clients with more competitive offerings."
About Innovest Systems
Innovest Systems, LLC is a financial technology firm that provides technology-driven solutions to trust and wealth management companies. Innovest's flagship product, InnoTrust, delivers a secure, integrated, real-time system offered in a Software as a Service (SaaS) environment. Innovest's technology meets the needs of the world's largest global financial services firms, as well as smaller independent trust and wealth management companies. Innovest is headquartered in New York City. For more information about Innovest