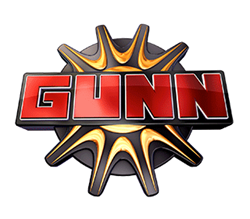 No Hassle, No Haggle, One Simple Price
San Antonio, Texas (PRWEB) June 06, 2013
If you had asked Brian Reynolds eight years ago whether he thought he would have been good at selling cars, you may have been surprised at his answer. Having worked in an unrelated career field prior to his employment with Gunn, there was a good chance he would have said no. Car sales is an extremely competitive business and not everyone succeeds.
However, despite his lack of experience, Reynolds had the personality to make lasting connections with customers. He understood the necessity to foster real relationships with them. Over time, those connections would translate into trust. An honest approach to customer service is what makes repeat business possible and that's what Brian brought to the table when he started with Gunn Chevrolet. He was a perfect fit for the dealership.
Reynolds may have lacked the necessary experience in the beginning, but he possessed a strong work ethic and humble attitude. He desired to treat people the way he wanted to be treated, and customers respected that.
He began to build connections with local businesses. He worked long hours and hung out with the other professionals from the dealership to soak in everything he could. "It was an eye opening experience in the beginning," Reynolds said.
All of the hard work, attention to detail and focus on customer satisfaction has paid off in a big way for both the San Antonio Chevy dealership and for Reynolds as well.
Gunn Chevrolet is pleased to announce that as part of the dealership's receipt of the 2012 Mark of Excellence award for Fleet and Commercial vehicle sales, Brian Reynolds has been singled out specifically for top honors. He was named one of three top fleet sales associates in the entire United States. That is an amazing accomplishment, and one that Gunn Automotive Group is extremely proud of.
Speaking about the award, Ed Peper, the general manager of fleet sales for GM wrote "You are among an elite group to become a Mark of Excellent 2012 Business Central dealer," Peper wrote. "Your outstanding performance in executing the Mark of Excellence criteria is proof of your professionalism and dedication to the highest standards. Thank you for all your hard work and I wish you continued success in 2013."
When asked about his part in the award, Reynolds makes it clear that it's not about him. "I'm blessed to have a great customer base and a great store."
Willie Nelson, the general manager of Fleet and Commercial Sales for Gunn Chevrolet offered this about the accomplishment. "This isn't just a proud moment for Brian and myself, but the entire Gunn family."
Gunn Chevrolet serves San Antonio, Austin and Corpus Christi areas. Founded in 1955, and family owned and operated, it is considered one of the top 100 automotive dealer groups in the nation. Famously known for their "No Hassle, No Haggle, One Simple Price" business model, the company is enjoying the most successful period in its 50-year old history.
The recent award for fleet sales and the recognition of Reynolds is another indication of Gunn's success.