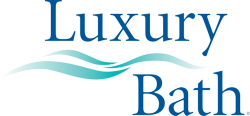 Glendale Heights, IL (PRWEB) June 06, 2013
Bathroom remodeling company Luxury Bath is staying on trend with gray bathroom design styles, according to a recent National Kitchen and Bath Association (NKBA) 2013 Style Report. Gray bathroom designs have grown in appeal and have become a popular bathroom color trend for 2013. Luxury Bath offers the trending gray bathroom design choice with their Arctic Ice color.
The Chicago-based company has stayed on top of current bathroom design trends by offering their gray Arctic Ice bathroom design for their tub and shower wall surrounds. The Arctic Ice color consists of a marbled gray pattern, available in the bathroom remodeling company's different tile patterns.
"Luxury Bath's gray Arctic Ice color has been one of our top selling bathroom design options," said Davis Glassberg, President of Luxury Bath. "Customers choosing a bathroom remodel enjoy Arctic Ice's classic light gray design, which brightens up the bathroom and offers a calming effect."
According to NKBA's report, gray bathroom color schemes have risen in popularity over the past three years. Gray bathroom designs are being used in 56 percent of bathroom remodels, up from 12 percent in 2010. The use of gray bathroom designs have jumped in popularity based on their "growing appeal, creating chic, sophisticated spaces," according to NKBA.
Luxury Bath also provides tub and shower wall surrounds in the most popular bathroom color scheme, white. NKBA found that white and off-whites are still used in the majority of bathroom remodels, used in 71 percent of bathroom designs. Beiges and bones are the second most popular bathroom color, followed by the use of grays and browns.
About Luxury Bath
Luxury Bath (http://www.luxurybath.com) has been providing one-day bathroom remodeling updates and ideas since 1991. Supplying over 900 different bathroom remodeling companies across North America, Luxury Bath offers customers new bathroom ideas and provides high quality affordable bath remodeling products.
###