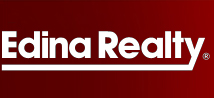 This one deserved all of the attention it got
Bloomington, MN (PRWEB) June 06, 2013
Kris Lindahl of Edina Realty has sold yet another Bloomington Condo For Sale in Bloomington, MN. The condo is a one bedroom, one bathroom with a large living room and nearly 1000 square feet of living space. Sold at $63,000 this great condo is located conveniently close but not too close to Highway 169 for easy access to entertainment venues and a variety of dining options.
"This one deserved all of the attention it got," Lindahl said, and continued, "both the seller and new owners are very happy with the transaction."
The condo has received many upgrades in recent years to the bathroom and kitchen. It also features hardwood floors and a rare wood-burning fireplace. "The kitchen even has a bar-top area that seats two and looks into the living room space," Lindahl said, and continued, "I'm not surprised by how fast this one sold."
Using a combination of technological expertise and vast market knowledge Lindahl has created an approach to real estate that is coveted by all other agents. "Your listing will show up in more places with me as your agent giving you a better chance at selling in the time frame you expect," Lindahl said, and continued, "I'm dedicated to giving my clients the best available resources in this this market."
Call Kris and his team for more information and listings like this one at (763) 280-8498 or visit the Minnesota Buyer Search website created by Lindahl to customize your homes search today.