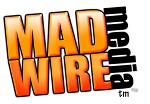 It makes complete sense when you think about it. I'm not sure why I didn't do this before...
Loveland, CO (PRWEB) June 10, 2013
Most respectable companies acknowledge that advertising is something worth spending money on. After all, it allows them the opportunity to market their services in return for support. Over time, advertising has evolved from newspaper ads and bus benches to radio and TV. Most recently, advertising online has proved to be successful and offer the biggest ROI. As technology is constantly changing and improving, websites and online market places have become the hub of business practices in the twenty first century. Madwire Media, the leader in targeted inbound marketing has recently announced the ability to offer the best ROI with solid internet marketing campaigns.
With unparalleled techniques, Madwire is able to boost a company's ratings and appearances on popular search engines, such as Google. Madwire Media reviews the most current internet marketing trends and techniques to ensure that their clients are receiving the biggest ROI on their marketing dollars.
In looking to maximize exposure for companies, Madwire Media reviews the effects of 'blogging' for companies. Consistently posting fresh content on websites will increase the organic ranking for businesses top keywords on Google, hence, increasing the marketability of a company. "It makes complete sense when you think about it. I'm not sure why I didn't do this before…" commented a happy client. With online advertising and marketing, Madwire Media reviews a company's potential, assigns blogs as a way to increase attention, and is able to grow the business within a short amount of time.
In responding to the recent hype, Madwire has responded saying, "We truly care about each individual client and assign a specific and customized plan to offer that company's best results. Our methods have been proven to work and our company is increasing to meet the demand for internet marketing." With the addition of blogs and a rising place on Google's search engine, companies working with Madwire do see a higher number of supporters and patrons. As a result, increased profit and effectively spent advertising dollars only encourage growth.
About:
According to the team at Madwire Media, many companies simply do not effectively utilize internet marketing techniques that are proven to increase marketability. Since the evolution of technology, advertising methods have changed quite drastically. As businesses are trying to upgrade their marketing, Madwire Media takes the hard work out of the process. As a leading internet marketing firm, Madwire Media reviews the most effective internet marketing options and presents the results to local businesses. With the winning combination of blogging and the tracking of a business' presence on Google, companies receive greater interest in their services offered.