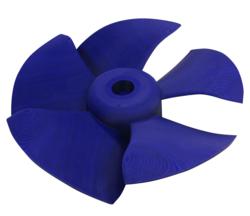 Valencia, CA (PRWEB) June 06, 2013
Solid Concepts is known as one of the largest Fused Deposition Modeling (FDM) service providers in North America, and today they reaffirm that position. With over 22 FDM platforms, the larger build envelopes will help further capacity in both volume of productions and parts.
FDM offers the design complexity freedom of additive manufacturing with the benefits of advanced thermoplastics for needs ranging from durable and functional prototype to end-use quality product. In addition to ABS applications, FDM Ultem (tan and black) material is in especially high demand in the aerospace industry because of its inherent high heat deflection. FDM parts are able to replace heavier metal parts in aerospace applications, affording weight reduction to hundreds of projects.
FDM builds in varying resolutions (from 0.007" layer thickness to 0.013" layer thickness) and has virtually no shrinkage during building. The new platforms have build envelopes measuring at 36"x24"x36", and Solid Concepts offers hand sanding and post-processing options to strengthen and protect products.
Solid Concepts provides rapid prototyping and custom manufacturing services, with capabilities in PolyJet, Stereolithography (SLA), 3D Color Prints, Selective Laser Sintering (SLS), Direct Metal Laser Sintering (DMLS), Fused Deposition Modeling (FDM), CNC models and patterns, and QuantumCast advanced cast urethanes. Capabilities in tooling and injection molding make Solid Concepts a one-stop source.