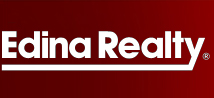 My experience in Brooklyn Park real estate and my technological expertise helped sell this one fast
Brooklyn Park, MN (PRWEB) June 06, 2013
Kris Lindahl, an experienced Brooklyn Park Single Family Homes real estate agent, has recently sold another beautiful split-level home in Brooklyn Park MN. As one of Edina Realty's top agents, Lindahl has become one of the most sought out agents in the nation. "My experience in Brooklyn Park real estate and my technological expertise helped sell this one fast," Lindahl said. The split-level home features four bedrooms, two bathrooms, a two-car garage, over 1700 square feet, and a healthy .23 acres of land.
Built in 1978 at 7908 81st Avenue N, this home was sold at the original list price of $140,000. The home also features a fenced yard, a spacious lower level family room, and a beautiful brick fireplace. "The sellers were very happy to see this one go for the original listing price," Lindahl said, and continued, "With me as your agent sellers can be sure that their home will get more exposure in the market than with any other agent."
Lindahl's combined use of technological expertise, vast market knowledge, and an unmatched dedication to client service has made him one of the most sought out agents in the state. His peers have named him an 'Internet Marketing Specialist'. While it's not an official title, "it speaks to how I use my technological expertise to give my clients the best resources available in this market," Lindahl said.
For more information and listings like this one call Kris and his team at (763) 280-8498 or visit the Minnesota Buyer Search website created by Lindahl to customize your homes search today.