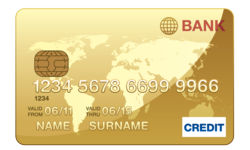 Las Colinas, TX (PRWEB) June 11, 2013
NTC Texas, a payment processor representing revenue-cycle solutions throughout the United States and Canada announced the availability of a new portfolio of EMV- ready credit card readers in an effort to help businesses prepare for a 2015 EMV fraud liability shift. EMV (Europay, MasterCard, and Visa) is a worldwide standard for inter-operation of "chip card" technology (also known as SmartCard or Chip and Pin) for use with credit card terminals and ATMs.
Currently in its early stages of implementation in the United States, EMV standards are already operating in most of the world and function as a collective effort to ensure security and global collaboration so that credit cards may continue to be accepted everywhere with the highest level of secure technology. In place of the magnetic stripe, a smart chip is embedded on the cards, creating more advanced levels of security and protecting sensitive account information.
"We are excited to present our customers with a line of products that will not only dramatically increase their level of security at the point of sale, but also prepare them for upcoming changes in processing regulations with the implementation of EMV," said Linda Borek, President and CEO of NTC Texas. "It's also refreshing to see the U.S. making forward progress in this important global initiative."
Per bank and card issuer regulations, any business conducting card present transactions on a non-EMV supported credit card reader will become liable for counterfeit and skimming types of fraud after October 1, 2015. For more information on how the shift to EMV will affect your business and EMV-ready credit card readers, visit http://www.ntctexas.com to download a free whitepaper, Preparing Your Business for EMV.
About NTC Texas
Established in 2004, NTC Texas located in Las Colinas, Texas is a merchant service provider representing Elavon Global Acquiring Solutions throughout the United States and Canada. As a team, NTC Texas and Elavon deliver the most powerful transaction processing package in the industry with a proprietary network, fully redundant systems, superior customer service and a broad spectrum of products. Our credit card processing and other merchant services help increase revenues and decrease costs for businesses in healthcare, manufacturing, and many other industries.
About U.S. Bank
Minneapolis-based U.S. Bancorp (with $353 billion in assets as of June 30, 2012), is the parent company of U.S. Bank National Association, the fifth-largest commercial bank in the United States. The company operates 3,080 banking offices in 25 states and 5,085 ATMs and provides a comprehensive line of banking, brokerage, insurance, investment, mortgage, trust and payment services products to consumers, businesses and institutions. U.S. Bancorp and its employees are dedicated to improving the communities they serve, for which the company earned the 2011 Spirit of America Award, the highest honor bestowed on a company by United Way.