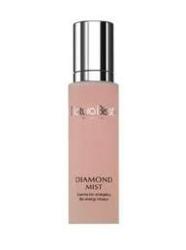 This boost in demand for luxury brands also brings welcome success for smaller businesses
Sheffield, Yorkshire (PRWEB UK) 7 June 2013
It's pretty much been the financial talking point every day on the news, day in day out. The UK has been hit by a huge recession that has been seemingly ever-present throughout the past half a decade but the increase in popularity and demand for luxury brands has never stopped. Recent studies showed that despite the continuing recession, consumers continue to seek premium products regardless. So what is it about luxury brands people just can't do without?
To investigate this unlikely consumer trend, leading distributor of high end cosmetics, Cosmetic Junkie's spokesperson explained that "Despite the recession we've seen a surge in interest for most high-end products we stock. People work hard and they want to reward themselves, our luxury products make people feel their best." Cosmetic Junkie is an online beauty supplier, specialising in luxury cosmeceuticals, as well as other beauty products such as body care and hair styling. The spokesperson continued to say "One of our best sellers is our aromatherapy line. Customers use these organic products to relax after long, hard days at work, and we find great satisfaction in being able to deliver that experience."
This boost in demand for luxury brands also brings welcome success for smaller businesses in the UK. Cosmetic Junkie are flourishing in the wake of this recent boom in demand. Premium products such as coveted Moroccan oil, and high profile brands such as Neom and L'Occitane are in greater demand than ever. Cosmetic Junkie also stated "What's most important is that our products make people feel good about themselves. People need that no matter the state of the economic climate, and probably even more so in times of austerity." Turning away from individual benefit, it has also been stated that consumer focus on high end brands supplied by small to medium businesses will boost the UK economy, so luxury for one can mean prosperity for all.
Cosmetic Junkie is a high end, online beauty supplier specialising in luxury Environ cosmetics. A leading cosmeceuticals company (UK).
To discover Cosmetic Junkie's luxury beauty products and find out more about their range of Natura Bisse cosmetics visit http://www.cosmetic-junkie.com. Alternatively keep up to date with Cosmetic Junkie on Twitter, Facebook, Google+ or Linkedin.