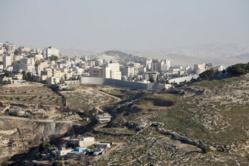 "Jerusalem is a port city on the shore of eternity."
― Yehuda Amichai
(PRWEB) June 06, 2013
With the coming of 'Three Weeks' AncestorEbooks reminds America and the world of the Jewish event that reminds the next generation of Jews of the difficult road their nation has trod. "There is no more tragic, no period more painful, no suffering more acute than what has befallen the Jewish people, throughout history, during the Three Weeks," writes Sara Esther Crispe in her Chabad.org article 'Breaking Walls.' [bit.ly/10WiX4V]
"Beginning on day 17 of the Hebrew month of Tammuz and ending with the ninth day of the month of Av, the Jewish people, as individuals and as a collective whole, mourn and commemorate the many painful attempts at our destruction which occurred in this time," continues Crispe in an easy to read article that all caring adults should take the time to read.
Historically during the Three Weeks time period, many tragedies have come to pass within in the Jewish culture. These tragedies include the loss of Israel because of a false report of the 12 spies, the destruction of the First Temple and 500 years later the Second Temple was destroyed.
Jewish custom forbids holding weddings, getting hair cuts, bathing for pleasure and participating in pleasurable activities. [bit.ly/10WiX4V] However, Jewish law implies that the future of the Ninth of Av (the last day of the Three Weeks) becomes the most joyous of days.
Dr. Erica Brown, one of the foremost Jewish educators wrote a book called, In the Narrow Places: Inspiration for the Three Weeks.  [amzn.to/Zs7PPK] This book goes day by day through the Three Weeks, giving inspirations essays offers a renewal of hope during the reading of prophesies of doom. 
Before the Three Weeks time period is Yo HaShoah (April 7), Holocaust Remembrance Day. In Israel, a ceremony is held at Yad Vashem at sundown.  Flags are flown at half mast and six torches are lit by survivors commemorating the six million Jews killed in the Holocaust. The full name of this holiday is "Day of (Remembrance of) the Holocaust and Heroism." The name emphasizes the suffering and slaughter of Jews during the Holocaust, but also the "active resistance" of Jews who joined the Resistance movement.
Less than a week after the end of the Three Weeks, is the 15th of Av, the greatest festival of the year. [bit.ly/13k8tQ2] This is a mysterious holiday without any specified customs with the exception of suspending the study of the Torah.
According to the 2010 census reports, there are 6,543,820 Jews in America, these customs of the Three Weeks applies to all Jews living around the world. AncestorEbook reminds readers that there are a number of Americans with Jewish ancestry that due to intermarriages may not be raised in the Jewish Culture. [jewishdatabank.org/Reports/World_Jewish_Population_2010.pdf]
Gayla Mendenhall of AncestorEbooks said, "The Jewish Culture is long on tradition. Members of the Jewish faith continue the same traditions and customs as their ancestors. These traditions should be recorded for future generations, whether they are raised Jewish or in another faith."
"AncestorEbooks is a wonderful way to give a gift of remembrance to future generations. The ebooks can give descendants the strength to continue after reading what their ancestors were able to endure. An ebook can be given at the time of a child's bar mitzvah or bat mitzvah, or even as a gift on the Day of Remembrance."