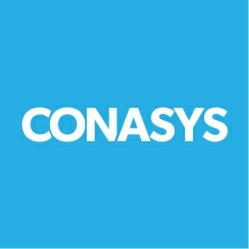 it allows us to stay in constant contact with our customers and reinforce both our brand and our brand-values
Vancouver, BC (PRWEB) June 06, 2013
As the building industry continues to grow and evolve, so too do CONASYS, a forward-thinking Canadian company who are making waves in the customer care arena. Their industry-leading platform is redefining how builders and developers connect with their customers while also alleviating much risk traditionally associated with new home building. It is no wonder then that since its inception, the company has forged lasting relationships with over 300 of Canada's most prominent builders and developers, and have brought over 35,000 homes online.
Nor is it any wonder that interest in the product has piqued in the United States. In recent months, CONASYS has been in with talks with a select group of US-based property developers, all of whom appreciate the value of the product. Take ICON properties for example, a San Diego based development company who specialize in building "groundbreaking and sophisticated residences". They have already signed up with CONASYS for 3 separate multi-family projects and for AJ Tangsoc, Icon's VP of Business and Acquisition, the platform's value is in how comprehensive it is: "The CONASYS platform allows us to put a home's every detail at the fingertips of it's owner, and it does so in a way that simultaneously limits our risk and places our brand front-and-centre."
Then there is Marnella Homes, Portland's multi-award winning home builder who creates homes that emphasize the fun as much as the do the function. Tony Marnella, the company's owner, is also a fan of the CONASYS Platform: "Our customers are our number one priority and that has been the case since day one. Not only does the CONASYS platform allow our home owners to better understand and enjoy their home, it also allows us to stay in constant contact with them and reinforce both our brand and our brand-values." Very much a win-win situation!
Interest in the CONASYS platform is set to continue. Now officially a member of the New Home Council, CONASYS has been receiving rave reviews throughout the West Coast of the United States where the majority of their efforts have been focused. It is without doubt an exciting time for the Canadian company, who are as excited about the potential of the product itself as they are about its seemingly rapid growth. And, according to CEO Jerry Bauer, all signs point in the right direction, "The housing market has shifted and as an industry our focus is now set squarely on the customer. Our product creates a platform that naturally benefits both builder and homeowner, and the statistics speak for themselves; over 80% of registered homeowners are now visiting their portal on a regualar basis."
With builders and developers placing more and more value on homeowner care, this trend-setting Canadian company has managed to create something of a benchmank in homeowner care.
About CONASYS: Conasys Inc. (http://www.conasysinc.com twitter:@Conasys) is a forward-thinking Canadian company who specialize in better connecting builders and developers with their homeowners. Their suite of products are designed to enhance the home ownership experience while also improving brand awareness and alleviating much of the risk traditionally associated with the building industry. Since their inception in 2006 they have built a client portfolio of over 300 builders and have brought over 35,000 homes online. It is a private company based out of Vancouver, Canada.