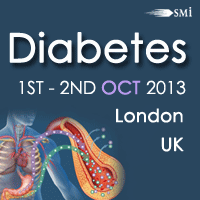 I am honored to be invited to lead a panel discussion.
London (PRWEB UK) 7 June 2013
Topics to be discussed include current considerations and major challenges of early diagnosis, disease modifying therapy and diabetic nephropathy. The discussion led by Natalia Borinshteyn will provide attendees with a platform to engage with industry professionals, KOLs and esteemed academia in the field of diabetic and metabolic disease.
"I am honored to be invited to lead a panel discussion on Diabetes complications at Diabetes meeting in London. Development of disease modification therapy to prevent or treat complications is an important goal for the industry and academia and I am looking forward to an active discussion on how we can address this important unmet medical need with industry and academia leaders" - Natalia Borinshteyn, Head of Portfolio Strategy, Novel Prevention and Cure Approaches, Global Diabetes Division, SANOFI
Confirmed attendees include GlaxoSmithKline, Novo Nordisk, Astra Zeneca, Medicines Assessment, Roche and International Diabetes Federation.
For further information please visit http://www.diabetes-conference.com