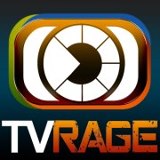 (PRWEB) June 05, 2013
Today, TVRage.com spotlights two new features from the past two days. The first is the inaugural edition of a new recurring segment entitled "Canada, Eh?", written by staff writer Rachel Anne. This first edition focuses on "Gob Bluth" himself, Will Arnett. Arnett has appeared in dozens of films and TV shows, including 30 Rock, Up All Night, Blades of Glory, Let's Go To Prison, and of course, Arrested Development, which recently made its return via Netflix Streaming. "Canada, Eh?" delves into his background, and looks at the evolution of his career. Read it, eh?
The second feature in the spotlight is written by TVRage's resident list-maker Allyson Koerner, and looks at what the cast of beloved sitcom "Everybody Loves Raymond" is doing now. The show ran for nine seasons on CBS, and was consistently one of the highest rated comedies on television. Want to know what the cast has been up to? Click here.
Here's an excerpt, concerning Brad Garrett:
"Poor Robert. Brad Garrett could never catch a break as Robert Barone, and it seems like he still can't catch a break when it comes to finding a stable role on television. In between starring in movies like "Music & Lyrics," "The Incredible Burt Wonderstone," and lending his voice to animated pictures like "Ratatouille" and "Tangled," Garrett has struggled in the TV world. In 2006, his comedy "'Til Death" ended after four short years, and this year, his ABC comedy "How to Live with Your Parents for the Rest of Your Life," failed after only one season. Hopefully, his next TV series is a bit more successful. Regarding his personal life, Garrett and his wife divorced in 2007."
Other links from around TVRage:
Supernatural's Most Heartbreaking Deaths
The Best & Worst Of Teen Wolf