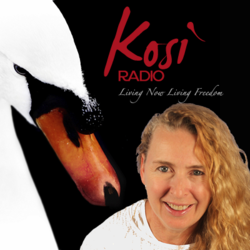 What happens if the greatest fears that lurk in the core are examined more closely?
Ashland, Oregon (PRWEB) June 07, 2013
Arguably fear is a part of life and one of the most avoided emotions. But what if fear is not almost everyone considers it to be? The greatest fear is actually the fear of fear. Fear is the unwanted emotion that can limit life to such a degree that even a walk in the park or leaving the house or apartment is avoided at all cost, but what if fear is actually a gateway to freedom?
Culturally and biologically the human body is designed to react to fear. It is natural to avoid any potentially dangerous situations, but avoidance of fear can become so acute that it can literally limit the natural enjoyment of life simply because there is too much fear.
Terrorism has contributed to a kind of global fear and preys on one of the greatest fears—the fear of death. But what if death is not it is generally thought to be? And what if fear itself could actually be a gateway to the most profound freedom and fulfillment in life?
It is a natural instinct to avoid fear, especially the fear of death. Fear is the one thing that can really limit the quality of life—it is more common than not, to stay in a miserable job, because the fear of leaving to pursue a dream is too great? But what happens if the greatest fears that lurk in the core are examined more closely? What is the real substance of fear?
It takes a certain amount of courage to examine fear instead of the natural reaction to fear. And in the courage to turn and face death down and meet the deepest fears, a miraculous shift in perception occurs and it is possible to discover directly, intimately, what is always peaceful in the midst of fear.
In a recent satsang held in Lausanne Switzerland Kosi said, "Fear is an opportunity to discover what is free and already fulfilled in the core. As long as the deepest fear of death it avoided it is not truly living—it is an avoidance that allows life to be consciously and unconsciously ruled by fear."
She continued, "A great and life changing gift waits anyone who is willing to not know what death is, to not know what fears are and open to discover what is actually present. Then there is a possibility to discover what is always at peace even in the midst of the deepest fear."
This weekend, Kosi, internationally recognized spiritual teacher, and Francine de las Alas, critically acclaimed happiness coach of Manila Philippines, will explore the nature of fear and how to free ourselves from its life limiting grip.