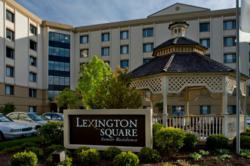 "Families can feel helpless when their loved ones are dealing with memory impairment, and this program gives them hope." -Lisa Mensik, Illinois Regional Director of Memory Training Centers of America (MTCA)
(PRWEB) June 07, 2013
Lexington Square Senior Residences in Lombard and Elmhurst, Illinois will be among the first Illinois retirement communities to offer residents one-on-one, state-of-the-art memory therapy through Memory Training Centers of America (MTCA). "This program will become just one more aspect of a meaningful life for seniors at Lexington," said Sherry Kizer, Senior Vice President of Royal Management/Lexington Health Network's Senior Living Services. According to Lisa Mensik, Illinois Regional Director of MTCA, "Every treatment plan is customized and focused on one person only. That's the best part about it."
Recent news reports have sighted that mental agility is a main factor in physical and cognitive longevity. The Alzheimer's Association promotes the benefits of brain health and provides steps to take to reduce the risk of Alzheimer's and other dementias on their website.
Lexington's new therapy program features personal interactions with participating residents. This is in line with the communities' adoption of Virginia Bell's Best Friend Approach to taking care for those with memory loss, using the essential elements of friendship. The other half of the model involves a highly sophisticated computer program operated exclusively by trained clinicians and tailored specifically to the individual. Said Mensik, "If a person is hearing-impaired, therapy will involve a visual module; vice-versa, a sight-impaired person would be exposed to an auditory component." This kind of memory training is also very creative, she added. "If a person was a history teacher, for example, memory therapy might incorporate U.S. presidents and state capitals." What's more, sessions can be conducted in the privacy and discretion of one's own living space, and personal photos and memorabilia can be employed to stimulate memory and identification of key people and life events.
Available to Medicare-approved residents who have mild to moderate memory loss, the therapy regimen involves two to four sessions per week, depending on one's degree of memory impairment, for a total of 12 weeks. After that time, cognitive testing by trained psychiatrists is administered to determine whether participants need to continue therapy. "This program is a completely value-added benefit," said Kizer, "and is at no cost to our residents." Another benefit, according to Mensik, is that this kind of memory training has proven genuinely enjoyable to seniors since it was introduced in the New York area by MTCA 13 years ago. "Our goal is to make memory therapy interesting, interactive and fun."
Family members, who can participate in their seniors' therapy once per week, are equally enthusiastic. "Adult children have said, 'this program is exactly what my Mom has needed for so long!'" said Mensik, who has been employed in the senior living industry for the past 13 years and had the distinct blessing of growing up with four grandparents and four great-grandparents. One of them, her 94-year-old grandmother, is currently a resident at Lexington Square in Elmhurst. It was this trusted connection that inspired Mensik to approach Kizer about implementing the MTCA therapy at Lexington, in which her grandmother plans to participate. "Families can feel helpless when their loved ones are dealing with memory impairment, and this program gives them hope."
Lexington Square is a premier independent and licensed assisted living community that offers memory support and a lifestyle rich with experiences that make life worth living. For more information, contact 630-576-4800 or visit their website at http://www.lexingtonsquares.com.