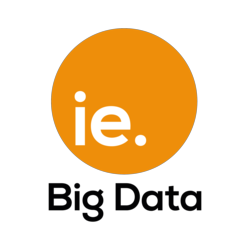 To capture the full value of Big Data and Analytics in Pharma companies need to have expertise in data analysis, data management and systems management
Philadelphia, PA (PRWEB) June 06, 2013
Pharmaceutical companies now have access to a better supply of data through EMRs, and HIEs, as well as more Government sponsored Big Data initiatives than ever before. The downside is that with so much information, many companies are finding it difficult to leverage all of the information available to them.
Effective data management and cutting-edge tools are the keys to success, and there are many innovations being brought to market. At the Big Data & Analytics for Pharma Summit, you'll hear from these innovators who are revolutionizing the use of Big Data and will learn ways to harness and effectively use the flow of information for your company. The summit is being held at the Ritz-Carlton in Philadelphia from June 12 to 13, 2013.
The summit will play host to over 20 industry expert keynote professionals who will share invaluable insight into their work in the Pharmaceuticals industry providing a platform for real discovery. Covering the most important trends in the industry today, speakers and topics include:

Steven Labkoff, Head of Strategic Programs, Research & Development Information, AstraZeneca, speaking on "Big Data to Transform Pharma R&D: Asking the Right Questions."
Patrick Howie, Director Analytics, Merck, who will discuss "Bridging the Gap between IT & Marketing."
Christopher Keenan, Director, Governance & Operations, Global Medical Information, Bristol-Myers Squibb, speaking on "Performance Management: Leveraging Big Data for Innovation."
Bill Bush, Senior Director, Commercial Analytics, Horizon Pharmaceuticals, presenting "Delivering Analytics in an Emerging Pharma Atmosphere."
"To capture the full value of Big Data and Analytics in Pharma companies need to have expertise in data analysis, data management and systems management," said Max Bowen, International Events Director at Innovation Enterprise. "Attending the summit will provide attendees the opportunity to meet and learn from the leaders in these areas, and they'll be able to take back actionable information they can use for their own companies."
For a complete list of speakers, agenda, and registration details for the Big Data & Analytics for Pharma Summit, visit http://theinnovationenterprise.com/summits/Big-Data-for-Pharma.
About IE.- Innovation Enterprise
Innovation Enterprise, a CFO Publishing company is an independent business-to-business multi-channel media brand focused on the information needs of Senior Finance, Operations, Planning, Strategy, Decision Support & Advanced Analytics executives. Products include IE.Summits, IE.Finance, IE.Analytics, IE.Operations, IE.Strategy, IE.Membership and IE.Insights.
Whether it's delivered online, or in person, everything IE produces reflects the company's unshakeable belief in the power of information to spur innovation.