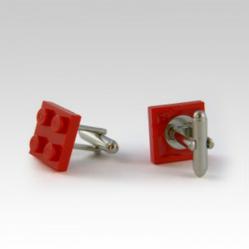 Giving high-quality gifts made in the USA shows Dad that thought and care were put into his special day.
Meridian, Idaho (PRWEB) June 07, 2013
Father's Day is celebrated in more than 50 countries around the world, but the holiday originated in the USA—Spokane, Wash., to be precise—by a teenage girl who was being raised by her widower father. She believed fathers deserved the same gratitude and recognition that mothers received on Mother's Day. More than 100 years later, we still take time out every third Sunday in June to show our fathers how much they're appreciated.
A holiday born out of American ideals can be celebrated with American-made gifts. Giving high-quality gifts made in the USA shows Dad that thought and care were put into his special day. And every holiday and gift-giving occasion is an opportunity for Americans to use their dollars to stimulate the local economy and support American jobs.
rosieMADE.com is a Meridian, Idaho company specializing in gift items made in the USA. The site offers a helpful "shop by occasion" option that suggests fun gifts for the boy-at-heart such as Lego "man-cessories" (tie clips, cuff links and money clips) from Boise-based Miss Courageous. Other Father's Day gift ideas include rosieMADE private label chocolate by Dream Chocolate and sweet and spicy treats from Cowgirl Chocolates—both Idaho companies. For dads who are more T-shirt than necktie, rosieMADE offers organic cotton shirts from Green 3 and an organic cotton apron from A Greener Kitchen for the grill master.
Many Father's Day gift items are on sale, and rosieMADE.com offers free local pick-up from its warehouse in Meridian, and can ship orders before Father's Day if ordered by Friday, June 7. Expedited shipping is available, as well.
For more inspired Father's Day gift ideas, check Pinterest, use the "shop local" filter on Etsy or join Facebook groups dedicated to handmade and upcycled gifts to connect with local crafters.
Based in Meridian, Idaho, rosieMADE.com is a woman-owned company inspired by Rosie the Riveter. In order to be the favorite resource for made in the USA gifts, rosieMADE.com scours the country for amazing products and provides a curated assortment of American-made products—all handmade or created using small batch techniques and remarkable ingredients, resulting in outstanding quality. Additionally, rosieMADE.com serves as an online community for women-led businesses by featuring Real Life Rosies and offering the Rosie Network for women business owners.