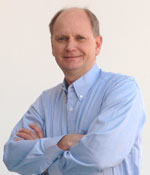 An LLC operating agreement template makes a big difference for a company. While it is true that states do not require an LLC operating agreement be filed, this does not mean it is not important. It controls everything that happens in an LLC.
Siesta Key, FL (PRWEB) June 05, 2013
LegaLees' attorney Lee Phillips has written an article on the importance of an LLC operating agreement template to help small business owners understand their significance. The operating agreement is one of the keys to a company's legal protection. Most folks form an LLC for the asset and liability protection. Yet the protection offered by the LLC statute is limited without the operating agreement. This protection can be greatly enhanced by what is contains.
The LLC operating agreement template comes in many forms. Many internet sites offer it as a costly add-on to their "free articles of organization kits." Consequently, many small business owners just skip it, figuring they can save some money. Other places may offer a "one size fits all" agreement. This is also a mistake, because there are certain choices and clauses that must be included to give an LLC the asset protection and tax choices that will fit the business. If the business owner does not have some guidance, they will miss many benefits the LLC has to offer.
Lee Phillips observes, "Many business owners do not understand the importance of the LLC operating agreement and the choices that can help their business save taxes and increase liability protection. It controls everything that happens in an LLC-how it is taxed, how it is run, and what happens to the LLC after death. Importantly it controls what people have to do to get the company assets when bankruptcy is declared, how company assets are protected, and it can save the company in the event of a lawsuit."
Lee Phillips continues, "This is why I have written the LLC operating agreement template article to help small business owners understand what they need and why. I have provided a complimentary LLC operating agreement template on my website, LLC Wizard.com. I want to help every small business owner understand the implications of this document."
Mr. Phillips serves as a counselor to the Supreme Court of the United States. He is the author of 11 books, including his latest book Protecting Your Financial Future. He has written hundreds of articles for professional people to assist them in finding various strategies to use the law to protect their property, save taxes and make more money. He has given addresses at thousands of business seminars. He enjoys helping people apply the law, not only to provide asset protection and estate planning, but to use it to structure businesses and save taxes, helping individuals achieve success.
LegaLees was founded in 1982 by Lee R. Phillips. It is a legal self-help publishing company. It produces products designed to help people understand the law. Based on his own personal experiences, Mr. Phillips realized that people needed to be able to understand how the law works so they can direct their own legal professionals. He also saw that people who want to do their own legal work need to be shown how, not just handed a fill-in-the blank form. LegaLees has designed many products to help individuals structure their personal and business affairs. All of the products help the clients protect assets and prevent legal disasters that can strike at any time.