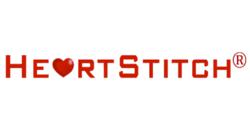 The HeartStitch apical access and closure system does just that. It's simple, and it works well. It's the best I've seen
Fountain Valley, California (PRWEB) June 08, 2013
Dr. William Cohn and Prof. Dr. Anthony Nobles completed testing of the HeartStitch TA Transapical access and closure. Dr's Cohn and Nobles performed the procedure using the latest generation of the HeartStitch TA. The procedure allows physicians to access the beating heart through a percutaneous puncture between the ribs while the heart is beating. The HeartStitch puts a sheath into the heart that allows physicians to perform many procedures such as Trans-catheter Aortic Valve Implantations (TAVI), Mitral Valve repair, Left Atrial Appendage and other structural heart repairs without open-heart surgery. Dr. Cohn, Director of minimally invasive surgical technology at the Texas Heart Institute and co-director of the Cullen Cardiovascular Research Lab commented; "A technology that provided safe and easy trans-apical access would accelerate development of the catheter based structural heart therapies. The HeartStitch apical access and closure system does just that. It's simple, and it works well. It's the best I've seen." Prof. Dr. Anthony Nobles, CEO of HeartStitch commented that "The clinical benefits of Transapical access over open heart surgery or trans-femoral access are significant, I am excited to take the HeartStitch to the next step which is the 'First in Man' (FIM), which we expect in the fall."
About the HeartStitch TA System
HeartStitch TA is a suture-based system that allows a physician to place a percutaneous sheath through the chest wall into the tip or "apex" of a beating heart to give access to the left ventricle. The HeartStitch then place surgical sutures into the apex to achieve closure of the access site when the required treatment is completed, in many cases under a local anesthetic in a catheter lab rather than an operating room. This eliminates the need for open-heart surgery or placement or limited access of smaller inferior devices through a long trans-femoral approach.
About HeartStitch
HeartStitch is a global structural heart company devoted to improving life through the development of its products and technologies to repair structural heart problems. HeartStitch is focused on suture based solutions for repair of the myocardium, valves and other cardiac structures. The HeartStitch device is investigational devce.