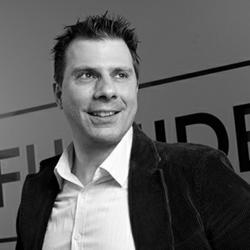 "Fuseideas and Trapp Communications are stronger as one agency."
BOSTON, MA (PRWEB) June 07, 2013
Fuseideas, a full service advertising agency headquartered in Boston, has expanded its presence in the Midwest with today's announcement that Trapp Communications is now a part of the agency.
Trapp Communications is located in Lexington, KY, and has over 20 years of award-winning experience with corporate startups and Fortune 500 companies. They serve the higher education, financial, healthcare, manufacturing, performing arts, Thoroughbred, and travel industries.
Fuseideas was recently named by Boston Business Journal as one of the fastest growing companies in Massachusetts. The agency has offices in Boston, New York, Atlanta, Portland, ME, Lexington, KY, and Prague. Their clients include Adidas, HBO, Bermuda Department of Tourism, National Geographic Learning and Virginia Commonwealth University.
"Fuseideas and Trapp Communications are stronger as one agency," said Dennis Franczak, CEO and founder of Fuseideas. "Companies will be able to tap into a national network of results-driven, creative talent who are focused on the client's goals and can deliver a strong ROI."
The agency expertise includes all advertising and marketing services – from advanced web and mobile application development, brand strategy, social marketing, advertising, and creative design. All work is designed around research and strategic audience profiling and segmentation. Results are measured through powerful analytics.
"Trapp is a great match for Fuseideas, as both agencies value the importance of creative strategy based on research and analytics," said Leslie Trapp, president, Trapp Communications. "We will be able to better serve organizations throughout the Midwest and bring fresh critical thinking to our clients."
For more information about Fuseideas, visit fuseideas.com.
About Fuseideas
Fuseideas is an award-winning full-service advertising agency that encompasses breakthrough creative with the integration of digital technology and analytics. Headquartered in Boston and named one of the fastest private growing companies in 2013 by Boston Business Journal, the company has offices in Boston, New York, Atlanta, Portland, ME, Lexington, KY, and Prague.