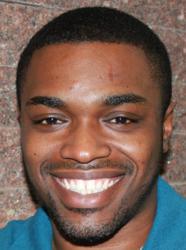 Darrell's ability to communicate through visuals will enhance all of our print and web communications
Atlanta, GA (PRWEB) June 11, 2013
AchieveIt, a leading provider of execution management and strategic planning software, announces the addition of Darrell Walker to its marketing team as the company continues an aggressive expansion into commercial markets. Walker joins the team as the Designer, Creative Services, where he will provide design services for the entire firm's marketing materials.
As a recent graduate of The Art Institute of Atlanta, Walker received a bachelor of fine arts in graphic design, and, upon matriculation, joined AchieveIt full time. Before joining the company in April as a graphic design intern, Walker interned at Ignition, Inc., and previously served as an Adobe Creative Suite tutor for The Art Institute of Atlanta.
"Darrell is an incredible young talent," said AchieveIt Founder and Chief Execution Officer Scott Regan. "He has a great eye for design, and his illustrative capabilities give us depth where we had none. Darrell's ability to communicate through visuals will enhance all of our print and web communications."
Launched in late 2010, AchieveIt has quickly established itself as the leading provider of strategic planning and execution management software across many vertical markets. Emerging as the leading provider of strategic planning and execution management software, AchieveIt has experienced exponential growth within the last year; Walker is the firm's seventh full-time hire in 2013 alone.
About AchieveIt
Serving more than 275 clients in 42 states and South America, AchieveIt helps organizations transform vision and goals into tangible business results by executing smarter, faster, and better. Through its suite of cloud-based strategy development and execution management applications, AchieveIt accelerates transformation through enhanced accountability, transparency and execution. The company provides an innovative set of online tools to develop, monitor, and implement strategic and operational plans, performance and quality improvement projects, and leadership and management programs. A national thought-leader on strategy development and execution management, AchieveIt offers free webinars and white papers on its website at AchieveIt.com.