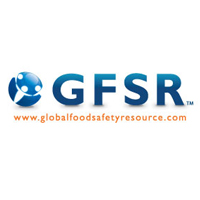 Canadian research scientists are making great advances in the area of food safety and quality," says Tina Brillinger, President of Global Food Safety Resource. "Novel Food Technologies can be applied to many food products ensuring a safer food supply
Newmarket, Canada (PRWEB) June 06, 2013
In an effort to introduce industry stakeholders to the latest in food processing technology, Global Food Safety Resource (GFSR) is partnering with Drs. Tatiana Koutchma and Keith Warriner, co-founders of Novel Food Sciences, to host its first-ever interactive webinar featuring an introduction to Novel Food Technologies, which are increasingly being adopted by various food processors from around the globe to improve food safety and quality.
Over the last decade, Novel Food Technologies are continuing to emerge as alternative methods to inactivate pathogens, reduce spoilage microbes, reduce the need for chemical preservatives and retain or enhance functionality of foods.
The webinar is scheduled for June 27th, 2013 12:00-1:00 pm EST. Dr. Tatiana Koutchma is an expert in Food Processing Engineering and a leading Research Scientist working collaboratively with Dr. Keith Warriner, Director of Food Safety and Quality at the University of Guelph, and Guelph Food Research Centre (GFRC), which is funded by Agriculture and Agri-food Canada.
The Future of Food Processing is changing with advances being made in Novel Food Processing approaches that include advanced thermal and non-thermal methods such as ultra high pressure (HPP) and ultraviolet light (UV), among many others.
In particular, Novel Techniques can reduce effects of high temperature exposure during processing by using alternative methods that enable foods to stay even fresher, more natural and additive-free, while adding functional and nutritional values.
This interactive webinar will provide an overview of how not only to do this, but also how to evaluate the broad range of Novel processing technologies available today, their existing and potential applications, and the benefits they can provide to food manufacturers, retailers and consumers. Particular focus will be given to HPP and UV technologies, which are among the Novel Technologies that have advanced furthest so far.
Before a Novel process can be used and its product sold, manufacturers must conduct validation studies, and regulatory agencies must conduct thorough safety reviews. New knowledge and understanding of steps involved are needed to establish and commercialize a Novel process.
These topics, along with current research and challenges in process development, validation of commercial units and process economics will be discussed. Regulatory status of Novel Processing and Novel Foods around the world will be presented, along with case studies of projects that have succeeded, some that have haven't, and why.
"Canadian research scientists are making great advances in the area of food safety and quality," says Tina Brillinger, President of Global Food Safety Resource. "Novel Food Technologies can be applied to many food products ensuring a safer food supply that will not only benefit Canadians, but consumers the world over."
Take advantage of the Early Bird Rate, just $99, down from the Regular rate of $149, available only from June 3rd-12th. All registered participants will receive a free on-demand version of the webinar for future reference.
CLICK HERE TO LEARN MORE AND REGISTER
About GFSR
Global Food Safety Resource (GFSR) is a leading online information hub based in Newmarket, Ontario, that delivers trusted solutions and expertise to food businesses involved in global supply chains. GFSR promotes best practices in food safety across all sectors of the food industry from farm to fork.
About Novel Food Sciences
Novel Food Sciences of Guelph, Ontario, provides industry, government, health care representatives and academics with up-to-date information and expertise on Novel Food Technologies that can be readily applied and accessed. This is achieved through multiple dissemination routes convenient to the needs of processors across the food manufacturing industry.
Together, we can make food safe™
For more information, please contact:
Tina Brillinger, CEO & President
Global Food Safety Resource Centre Inc.
Tina.brillinger(at)globalfoodsafetyresource(dot)com
1-888-437-7395 x 105
###