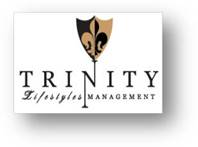 Even good ventilation helps if you don't have air conditioning.
Atlanta, GA (PRWEB) June 05, 2013
Summer inevitably brings news stories about seniors facing serious health problems from the scorching heat, but Kia Crawford, a spokesperson for local assisted living company Trinity Lifestyles, says there are ways for seniors to protect themselves.
Crawford says that seniors can take preventative measures by staying extra hydrated, focusing on cold non-alcoholic beverages. Seniors without air conditioning can also take "cool off" periods involving rest, cool showers, a cool sponge bath, or electric fans.
"Even good ventilation helps if you don't have air conditioning," said Crawford. "Or take a trip to a mall or somewhere else air conditioned. Any cool off period helps."
But Crawford says family members can also go a long way toward keeping seniors safe in the heat.
"Your older parents or grandparents shouldn't be left alone all day everyday," Crawford said. "If you can't get them a caretaker, stop by once a day with something cold to drink. Watch them for signs of heat exhaustion. If their home seems too hot, don't brush it aside."
Trinity Lifestyles created the popular Dunwoody, GA assisted living community Dogwood Forest and numerous other communities. Crawford says they focus on cool, low-stress summer activities for all community members, but even non-residents are invited to stop by.
"If you're older and need a place to cool off, stop by any of our communities and say hello," she said. "We're happy to get you a lemonade and introduce you around."
About Trinity:
Trinity Lifestyles Management is a family-owned caregiving business. Its mission is to provide Georgia's seniors with a lifestyle of personal wellness, both for long-term residents and respite care. Creators of the leading Dogwood Forest cluster of communities, Trinity enhances senior living by balancing the need for mental, physical and emotional health. They can be contacted at:
Dogwood Forest of Dunwoody
Dogwood Forest of Dunwoody
7400 Peachtree Dunwoody Road NE
Atlanta, GA 30328
(770) 350-7833