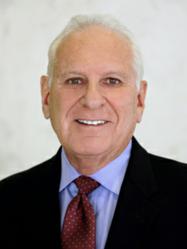 As a physician, I am humbled and honored to receive this great award.
Beverly Hills, CA (PRWEB) June 11, 2013
It is with great pride that La Peer Health Systems in Los Angeles is announcing that one of its board-certified orthopedic surgeons, Melvin H Nutig, M.D. has been awarded with a Patients' Choice Award. Dr. Nutig's commitment to exceptional patient care has given him rave reviews and recognition.
Each year some doctors receive positive ratings from hundreds of thousands of patients across the U.S. and win awards. They provide general opinions and rate various components of care, such as bedside manner, doctor-patient face time, degree of follow-up, and the courtesy of office staff. The Patients' Choice recognizes physicians and dentists who have received near perfect scores, as voted by their patients.
Although many physicians receive positive reviews from their patients, the Patients' Choice Awards highlight and recognize doctors who have received exceptional reviews.
In 2012 alone, more than 200,000 patients all across America provided reviews and feedback regarding their own personal treatment and experiences with their doctors. This honor is given to doctors who truly make a significant difference in the lives of their patients. Only 5 percent of these doctors were awarded with the Physician's Choice Award.
"As a physician, I am humbled and honored to receive this great award," said Dr. Nutig. "My patients health and comfort come first, so I'm honored they are satisfied with my care."
A native New Yorker, Dr. Melvin Nutig attended Brooklyn College and earned his medical degree from the University of Bologna in Italy. After finishing residencies in general surgery at Mount Sinai Hospital and orthopedic surgery at Albert Einstein College of Medicine in New York, he completed a fellowship in joint replacement surgery at the Massachusetts General Hospital in Boston. Currently, Dr. Nutig is an orthopedic surgeon with the Beverly Hills Orthopedic Group, but he has been in private practice in Southern California since 1975 and has written several medical journal articles. He has also done numerous presentations at symposia in both sports medicine and telemedicine, which is the use of modern communication technology for the delivery of medical care where it might otherwise not be available.
La Peer Health Systems is an outpatient surgery center in Beverly Hills, founded by doctors and focused on providing excellent patient care alongside the most cutting-edge medical treatments available. With 50 world-renowned physicians in 14 specialties, comprehensive medical treatment is offered that takes patients from consultation to diagnosis, treatment, surgery, and ultimately aftercare. The 14 medical departments include orthopedics & sports medicine, gastroenterology, head & neck surgery, colorectal & general surgery, podiatry, ophthalmology, pain management, plastics & reconstructive surgery, gynecology, spine surgery, interventional cardiology, bariatric surgery, thoracic surgery, and anesthesiology. Unlike large hospitals, La Peer's unique structure offers extremely personal care in a safe and controlled environment.
To learn more about La Peer Health Systems, visit http://www.lapeerhealth.com