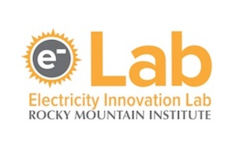 "One critical area e-Lab is focused on is the development of new business models to better align the interests of electric utilities, resource developers, and customers."

-James Newcomb, program director at RMI
Snowmass, Colorado (PRWEB) June 10, 2013
Rocky Mountain Institute announced today the release of several key results from the first year of its Electricity Innovation Lab (e-Lab), which highlight pilot projects the group has developed to demonstrate how to overcome critical institutional, regulatory, business, and technological barriers to the economic deployment of distributed energy resources in the U.S. electricity sector.
In its first year, e-Lab has focused on building a platform for innovation where a diverse group of influential stakeholders can interact outside the adversarial regulatory environment and work together to create practical solutions for the greatest benefit of customers and society as a whole. The group includes some of the world's largest corporations such as Walmart and Microsoft, as well as a diverse range of U.S. electric utilities, regulators, and grid operators; advanced technology developers; and customers.
"We're excited to have built a leading edge 'change lab' that is a trusted, influential, and effective forum focused on developing and implementing creative and practical solutions," said James Newcomb, program director at RMI. "One of the most critical areas that e-Lab is focused on is the development of new business models to better align the interests of electric utilities, distributed resource developers, and customers."  
e-Lab is tackling the growing issue of how the electricity system will transition an inefficient, rigid, and aging electricity grid—one that will require capital investment of more than $3.5 trillion over the next 40 years just to keep the lights on—to one that is resilient, affordable, sustainable, and creates greater value for all stakeholders.
To do so, e-Lab is fostering innovative approaches to integrate diverse technologies at the "distribution edge" of the grid—the interface between the electricity system's macrogrid and the rapidly growing portfolios of energy assets, control systems, and end-use technologies at or near customers' premises. By demonstrating how to broadly apply recommendations and technologies at the distribution edge in real-world applications—frequently the missing element—e-Lab is working to show how these distributed energy resources can drive value for the industry as a whole.
"Transforming the electricity system requires coordinated action between utilities, solar and other technology providers, end users, and policy makers," said e-Lab member Curtis Seymour, director of government affairs for SunEdison. "By initiating collaborative projects with industry partners that address key unmet challenges around the economic and technical integration of distributed energy resources, e-Lab is creating a glide-path to develop and implement these solutions at scale."
Key work products in this first year include:

A report, "New Business Models for the Distribution Edge," that details how existing electric utility business models are poorly adapted to tap the potential value of distributed resources and outlines principles that should guide the creation of new models and showcases an emerging solution set.
A "meta-analysis" showing how increasing levels of distributed energy resources (DER) on the grid creates new challenges and opportunities, leading to little ability to make tradeoffs between investments on either side of the distribution edge.
Through e-Lab's "Innovation Beacon" workstream, a focused deep dive to develop new ideas and approaches that will allow Fort Collins Utilities to achieve its aspirations to create a zero energy district in Fort Collins, Colo., and to drive carbon emissions reductions throughout the community faster than would otherwise be possible.
e-Lab is working together towards a future electric system that relies on transparent costs and  policy and regulations that support demand- and supply-side solutions, and one that provides opportunities for innovation, competition, experimentation, and adaptation to continuously improve the performance of the electricity system. Since no single actor can surmount this challenge alone, building the capacity of stakeholders to work together is critical for success.
"We have joined with thought leaders, technology experts, and other businesses to exchange ideas and find solutions to the most pressing issues," said Angie Beehler, Walmart's senior director for energy regulation and legislation. "It's a unique opportunity for us to collaborate on our shared goal of a clean energy future."
Last month, e-Lab members convened in Austin to set priorities for the second year of the initiative and develop a balanced portfolio of activities and connections to ensure e-Lab drives impact beyond its current scope.
"e-Lab has now matured to the point where it is ready to engage and interact more outside the core group," said Lena Hansen, an electricity principal with RMI, "and to develop a balanced portfolio of activities and connections to ensure we connect our work with wider communities across the industry."
About RMI
Rocky Mountain Institute is an independent, entrepreneurial, nonprofit think-and-do tank with offices in Snowmass and Boulder, Colorado. RMI emphasizes integrative design, advanced technologies, and mindful markets in fulfilling its mission to drive the efficient and restorative use of resources. RMI's strategic focus is to map and drive the U.S. transition from fossil fuels to efficiency and renewables by 2050. Please visit http://www.rmi.org for more information.
About eLab
The Electricity Innovation Lab (e-Lab) brings together thought leaders and decision makers from across the U.S. electricity sector to address critical institutional, regulatory, business, economic, and technical barriers to the economic deployment of distributed resources. A multi-year "change lab," e-Lab regularly convenes its members to identify, test, and spread practical solutions to the challenges inherent in these questions. e-Lab is a joint collaboration, not a consensus organization, convened by RMI, with participation from stakeholders across the electricity industry.