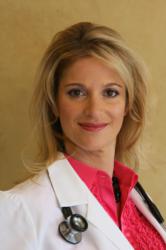 Hillsborough, NC (PRWEB) June 06, 2013
The Sinclair Institute® is the leading source for sexual health products for adults who want to improve the quality of intimacy and sex in their relationships. In line with this mission, Sinclair has announced that the next in their series of free webinars will focus on loss of sex drive after 50. In this informative hour long webinar, Dr. Jen will present on HARSH: Losing your sex drive is 'HARSH', but 'HARSH' is how you get it back...by improving your Habits, Attitudes, Relationships, Stress, and Hormones.
Live attendees will be entered into a raffle drawing for the opportunity to win Dr. Jen's Rewire Your Desire Program, a 30 day program to fire up your passion, a nearly $100 value. Rewire Your Desire includes 4 webinars, teaching you everything you need to know about renewing your healthy self with a fresh desire and enthusiasm for life, relationships, and sex. It also includes bonus handouts, guides, and quizzes to keep you on track during the program.
Dr. Jen will answer questions live after her presentation. Space is limited; registration is available at http://www.sinclairinstitute.com/index.php/sex-drive-webinar.
About Sinclair Institute
Since 1991, Sinclair Institute® has developed an extensive library of videos and products covering everything from advanced sexual positions to erectile dysfunction solutions. The best selling Better Sex Video Series®, has sold more than four million videos in over 30 countries. Sinclair sex education videos help individuals learn about sexuality in the privacy of their home. Working with a diverse team of professional sex educators and therapists, Sinclair creates products that work by fostering communication and creativity between partners. The Better Sex® videos address topics many people find difficult or embarrassing to discuss.
About Dr. Jen
Dr. Jen Landa is the Hormone Expert MD: Author of the Amazon best seller, The Sex Drive Solution for Women, and creator of Rewire Your Desire, a program to help women get their passion back. She's been featured on Dr. OZ, Fox News with Dr. Manny Alvarez, Oprah.com, and Elle, Women's Health, and Shape Magazines.