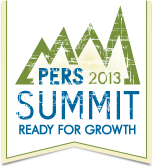 Those who attend will leave with a much greater insight into the PERS market, how to grow their businesses, and the technology serving that market.
South Jordan, UT (PRWEB) June 07, 2013
Constant innovation and advancement within the PERS industry make consistent training and technical upkeep a must for PERS dealers. Just last year, AvantGuard realized the lack of necessary ongoing education and industry support available to their PERS dealers. "They didn't belong to any association, and the security conferences and trade shows really aren't tailored to those dealers whose primary business is PERS," stated Troy Iverson, VP of Sales and Marketing for AvantGuard. This inspired them to go beyond their alarm monitoring service and create the PERS industry's premier gathering of independent PERS dealers- The PERS Summit.
The first conference took place in 2012 and with its success, paved the way for many to come. This year, it will take place September 10th through the 12th at Park City's luxurious Deer Valley Resort. AvantGuard Monitoring has been hard at work to ensure another successful event, all while maintaining their accurate and dependable central station monitoring. According to Iverson, it is anticipated that "Those who attend will leave with a much greater insight into the PERS market, how to grow their businesses, and the technology serving that market."
Keynote Speakers
AvantGuard has planned what will be an eventful and informative event this year with exciting guest speakers like Elizabeth Smart and Kristen Simmons. Both of these women have expressed strength and passion through their work and will share their insights to help alarm entrepreneurs find meaning and success in their PERS businesses.

As an abduction survivor, Smart is dedicated to the prevention and resolution of child abductions and a strong supporter of alarm monitoring for homes. Her traumatic experience as a victim of abduction has ignited her drive to help others in communities nationwide protect themselves from abductors and cope with abuse. Her perspective as this year's opening keynote speaker will shed a new light on the need for PERS in our communities and provide this year's attending dealers with increased meaning for their work.
Simmons will be the closing keynote speaker for the 2013 PERS Summit and will share her expertise and excitement for marketing and customer care with the attending dealers. She is currently working as Partner and Customer Experience Architect at Lightswitch and has worked as a top marketer for well-known consumer brands like Mazda. Her marketing know-how and passion for creating enjoyable consumer experiences will help event attendees build strong and satisfied client bases to support their businesses.
Sponsors
Another important aspect of the PERS Summit is the participation of major sponsors from within the PERS community. "Part of the value of this conference is the presence of virtually every major manufacturer in the PERS industry. We also have some exciting new technology companies representing mobile PERS and telehealth," says Iverson. Attendees will gain valuable information and connections from the presentations and networking opportunities that the 2013 PERS sponsors will provide.
For more information on becoming an event sponsor, please visit the PERS Summit website.
Events and Activities
Because the event sessions will provide such a wealth of information in just two days, AvantGuard has planned entertainment to help attendees unwind during their downtime. The optional mountain adventure that AvantGuard has set up for the dealers will include scenic chair lift, zip line, alpine slide and mountain coaster rides. This will come as a package at a discounted rate to provide attendees with more options for an enjoyable weekend. Park City also offers a number of other outdoor activities that the dealers will be able to take advantage of during their stay.
Registration and contact
Registration is now open for the 2013 PERS Summit. An early bird special will be offered until June 17th, however, those wishing to attend should act fast as there will only be 150-200 spots available and the event is filling up quickly. Please click here to register.
If you would like more information on the 2013 PERS Summit, please get in touch with the media contact listed above.
About AvantGuard:
Established in 2008 with headquarters in Ogden, Utah, Avant Guard is an innovator in the alarm monitoring industry. They are one of the few alarm monitoring companies that provide services from two fully redundant, UL-Listed, central monitoring stations. They have built a strong reputation for solid dealer relationships and excellent customer service over the past five years and continue to strive for further perfection daily. You can find more information on AvantGuard Monitoring by visiting their website.