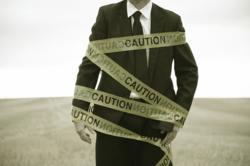 A well organized, consistent and compliant background screening program is a critical component of any successful business plan.
Jacksonville Beach, FL (PRWEB) June 06, 2013
"The Federal Trade Commission's 2012 Consumer Sentinel Network* report recently was cited by the Business Journal of Jacksonville**, and with it the news that Florida had the highest rates of identify theft and fraud in the United States," stated Donald J. Dymer, president and chief executive officer of SingleSource Services background screening company.
"The news is a serious wake up call to anyone owning or running a business or organization and isn't currently conducting in-depth background screening of all candidates. Sadly, applicants lie in resumes. In fact there are websites offering not only to create a false resume, but to make sure that when inquiries are made to verify the facts that the telephone numbers used are answered by someone who is part of the fraud and verifies the information given. Add to this the vast number of diploma mills providing bogus degree qualifications and your work is cut out for you to know what is true. Now, this latest data supports that the people most likely to engage in such activities are right here in Florida," explains Dymer.
"In 2012, Florida's total fraud complaints were 133,973 and there were 69,795 identify theft complaints. Georgia, our neighbor ranks second in the nation in fraud and identify theft. It seems clear that Florida businesses and organizations are prime targets for job applicants who are less than truthful when applying for jobs," notes Dymer.
Knowledge about the character, beliefs, and abilities of a would-be employee are the cornerstones of a thorough employment background check. Background screening is a critical component for any organization looking to make the right hire and to provide a high level of safety and security for their existing employees and their customers.
A poor hiring decision can have disastrous results, while carefully conducted background screening will offer the best opportunity to select not only the most qualified, but also the best character in the applicant. Regardless of the size of your business or organization, a thorough background screening, that includes drug abuse testing, driving record searches and more depending on the job, helps minimize the risk to your financial security and to your reputation.
How do I conduct a background check? "That isn't an easy or quick answer." explains Dymer. "First you need to understand all of the nuances of the job responsibilities. Just because you hire someone to work as a cashier doesn't mean someday that person will not be called upon to make a delivery. The more thorough your vetting process, the safer you, your employees and your customers will be."
Dymer cautions people about do-it-yourself background checks. "Finding a company that understands the rules and regulations that apply to pre-hiring and background screening is a must. There are strict state and federal regulations on how to conduct a background check. Ignorance of these regulations won't protect you from serious fines should you make a mistake."
If you operate or own a business, organization or non-profit in Northeast Florida, call SingleSource Services, based in Jacksonville Beach, Florida and let us help you avoid becoming the next victim of fraud or identify theft. Contact us at 1.800.713.7412," Dymer concludes.
SingleSource SingleSource Services was founded in 1995 and is located in Jacksonville Beach, Florida. The company provides background screening to over 2,300 businesses across a wide variety of industries and non-profit organizations. The company prides itself on a high level of customer service and commitment to integrity, reliability and accuracy.
Sources:
(* http://ftc.gov/sentinel/reports/sentinel-annual-reports/sentinel-cy2012.pdf Federal Trade Commission's 2012 Consumer Sentinel Network Report; **reported in the Business Journal ref:
http://www.bizjournals.com/jacksonville/news/2013/05/07/equifax-ftc-florida-no-1-for-fraud.html