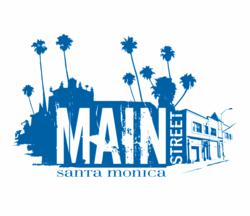 Santa Monica, CA (PRWEB) June 05, 2013
The Main Street Business Improvement Association (MSBIA) of Santa Monica has launched an internet fundraising campaign via local crowdfunding website When You Wish to raise $35,000 to support their 13th annual Supreme Summer SOULstice events. Through donations for sale from local businesses as well as generous monetary donations from strangers and community members alike, the MSBIA hopes to reach its goal and raise enough to expand their popular summer festival to three days this year.
The proposed series of events for the 2013 Summer SOULstice includes "fests" in music, dance, food, fashion, juice and fitness, starting with the first event on June 23 where live bands will provide entertainment at several sites up and down the street. The second event in July will focus on food and fashion while the third event in August will be the Vegan Corridor's first ever JuiceFest West as Main Street is emerging as the hub of vegan and organic juice and cuisine on LA's Westside.
"At its core, SOULstice is really just a community event," says Gary Gordon, Executive Director of the MSBIA, "It has always been a great way to celebrate Main Street and give back to the local community on a beautiful Sunday in Southern California."
In order to make these events happen, a certain amount of sponsor money needs to be raised, and When You Wish, a local crowdfunding website donated their time and resources to help Main Street gain the funds they need in an innovative new way that is almost a community building exercise.
Unlike other crowdfunding websites, When You Wish users can contribute goods or services in addition to cash. For example, instead of just cash, you can also contribute the value of an old pair of rollerblades in your closet—or even an hour's worth of rollerblading lessons—by selling those items to another user. "It's one of the first features we're rolling out that will dramatically expand the tools people have to reach their fundraising goals. Some people have called it 'Crowdfunding meets eBay,'" said Andy Martinez, CTO of When You Wish.
A recent Forbes article titled 'Rebuilding Main Street U.S.A.' said of When You Wish "Their effort is similar to Kickstarter and Indiegogo, except that When You Wish is explicitly calling for a revolution in America's finance sector." http://www.forbes.com/sites/lorikozlowski/2013/05/22/rebuilding-main-street/
The SOULstice When You Wish campaign is now live at http://www.whenyouwish.com/summersoulstice2013 and has already raised over $10,000 and 30% of its goal. Supporters can choose rewards from local Main Street merchants such as gift cards, watches, bracelets, bike rentals, custom skateboards and gym memberships. The campaign will end on June 10th, 2013.
About When You Wish:
Based in Venice Beach, California, and founded in February 2011, http://www.whenyouwish.com is one of the fastest-growing crowdfunding websites online today. It has filed for certain U.S. and international intellectual property protection. Its board of advisors is comprised of leaders in their respective fields and includes: John Mackey (Whole Foods), Zelda Marzec (Los Angeles-based investment advisor), Charlie Annenberg (Annenberg Foundation), Drew Nicholson (Intel Corporation), and Carl Esposti (CrowdSourcing.org).
About Main Street Santa Monica:
Main Street Santa Monica is an eclectic collection of restaurants, boutiques, cafes, and various services stretching for about a mile from Pico south to the Santa Monica City limit. It is NOT the Mall. Historic, and Going Green, the street offers numerous unique shopping and dining experiences. Main Street is also popular for the weekly Farmer's Market every Sunday at Heritage Square, the annual Summer SOULstice, and the annual Holiday event featuring The Shopping Cart Tree. For more information, visit http://www.mainstreetsm.com and on social media at https://www.facebook.com/mainstreetsm, https://twitter.com/MainTweetSM, on instagram at @mainstreetsm or using hashtag #mainstreetsm.
Media Contact: Kelley Coughlan, Melrose PR, Kelley(at)melrosepr.com, (310) 260-7901