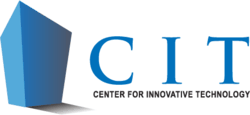 Herndon, VA (PRWEB) June 06, 2013
The Center for Innovative Technology (CIT) announced today that MACH37™, America's first market-centric cybersecurity accelerator, will begin taking applications on June 6 for its inaugural 90-day session starting September 16, 2013.
Pete Jobse, CIT President & CEO, said, "The creation of the MACH37™ recognizes that cybersecurity is not only one of our Nation's top security priorities, but also one of the most significant innovation challenges facing a networked society. The creation of new cybersecurity products is the only path forward to ensure continued advances in network-based communication services."
Jobse said that the accelerator models successful practices used in existing accelerators, such as the Y Combinator, TechStars and 500 Startups. It takes candidates, or cohort companies, through an intensive three-month program that transforms innovative cybersecurity product ideas into validated, investment-grade early-stage companies positioned to be the next generation of cybersecurity providers.
Acceptance into the MACH37™ Cybersecurity Accelerator is highly competitive, with 10-12 companies achieving acceptance for each of the two sessions per year. For early-stage companies and entrepreneurs, MACH37™ delivers strong development value through access to an extensive network of cybersecurity professionals, investors and early technology adopters who are committed to improving cyber defense and security through innovation.
Cohort companies will receive $25,000 of initial equity funding when they are accepted into the program. Upon program completion and a successful Demo Day presentation, where candidates pitch their company ideas to investors, selected accelerator companies may qualify to receive up to $200,000 of additional investment from the MACH37™ Fund, as well as support in attracting funds from MACH37™'s nationwide investor network. MACH37™ companies will benefit from ongoing access to MACH37™ network resources and growth support throughout the life of their enterprise.
Ideal candidate companies for MACH37™ are:

Developing new cybersecurity products;
Conceptually advanced enough to define unique value and intellectual property;
Engaging in product and business model validation;
Focusing on securing early release test partners; and
Open to equity-based financing.
Interested candidates can apply online at http://www.mach37.com.
About MACH37™
MACH37™ is a cybersecurity accelerator focused on creating new product companies that will deliver the next generation of cybersecurity solutions. MACH37™ was conceived and developed by the Center for Innovative Technology and is supported by a community of hundreds of cybersecurity leaders who contribute to company development. Over 100 organizations including Lockheed Martin, In-Q-Tel, General Dynamics, Northern Virginia Technology Council, Virginia Tech, Intel, New Enterprise Associates and the Department of Defense were instrumental in developing MACH37™. To learn more, please visit http://www.mach37.com.
About the Center for Innovative Technology
Since 1985, CIT, a nonprofit corporation, has been Virginia's primary driver of innovation and entrepreneurship. CIT accelerates the next generation of technology and technology companies through commercialization, capital formation, market development and revenue generation services. To facilitate national innovation leadership and accelerate the rate of technology adoption, CIT creates partnerships between innovative technology start-up companies and advanced technology consumers. CIT's CAGE Code is 1UP71. To learn more, please visit http://www.cit.org.