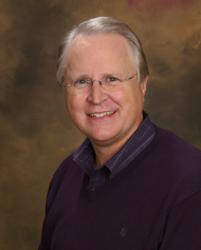 Everything is permissible for me, but not everything is beneficial. Everything is permissible for me, but I will not be mastered by anything.
Tucson, AZ (PRWEB) June 07, 2013
People can become addicted to anything. If something in their life has become out of balance—keeping them from family, from friendships, or from work—it's a problem that must be confronted… and could be an addiction.
There is a truth that was written that says, "Everything is permissible for me, but not everything is beneficial. Everything is permissible for me, but I will not be mastered by anything." The word mastered in the Greek is interpreted as "to be brought under the power" of something—essentially, to be under its control.
People must honestly evaluate the issue for a moment. They must ask the question, is there anything that controls them in any area of life?
Remember it could be anything that is out of balance—anything that interferes with family, friends or career.
If one faces addiction, there is hope today. Here are five steps to get started.
1. Admit their is an addiction.
One must come to the realization and acceptance that they truly cannot control the situation any longer. If an addict truly doesn't believe this, they are not yet ready to overcome the addiction.
2. Take full responsibility for the addiction.
Don't play the blame game. Someone's addiction is not the fault of their spouse, their boss, their kids, the bartender or the porn distributor. The addict is responsible for what they do, for what they think and for how they behave and respond to life.
3. Get specific help for the addiction.
Don't fight the battle alone. Addicts need to bring someone along who can help them understand the process of addiction and can provide practical help for their specific situation.
4. Change the behavior to combat the addiction.
If addicts find that specific influences set off the addictive process—certain times of the day, being with certain people, going by certain places—they have to alter or eliminate those behaviors.
5. Develop accountability to help fight the addiction.
Overcoming addiction is a long process, and the addict will fail at times. When they do, they need someone that they trust who will help them be accountable and get back on the wagon.
To find additional encouragement and support from Dr. Randy Carlson, visit Intentional Living.
About Dr. Randy Carlson:
When it comes to parenting, marriage, and other relationship issues, people are turning to best-selling author, counselor and radio personality Dr. Randy Carlson. Recognized as an advocate for the family, Randy hosts Intentional Living, a live daily call-in program syndicated to radio stations nationwide.
As president of Family Life Communications Incorporated, Randy also oversees the ministries of Intentional Living (Parent Talk, Inc.) and Family Life Radio.
Randy has written or coauthored five books: Starved for Affection, Unlocking the Secrets of Your Childhood Memories, Parent Talk, Father Memories, The Cain & Abel Syndrome and his sixth book, The Power of One Thing.
Randy is a licensed marriage and family therapist with a doctorate in counseling psychology and over twenty-six years of counseling experience. He shares wisdom, encouragement, and comfort from God's Word with people who call the daily Intentional Living program with issues that affect their families today. He has appeared on national radio and television talk shows such as Good Morning America, Focus on the Family with Dr. James Dobson, and Moody's Midday Connection. He also speaks at conferences and seminars around the country.
Contact:
To schedule an interview with Dr. Randy Carlson, please call Evan Carlson 520-219-7752 or email ecarlson(at)flc(dot)org.