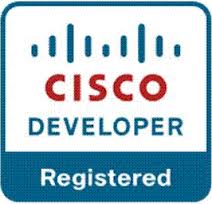 Annapolis, MD (PRWEB) June 06, 2013
BlueOSS today announced, at the Cisco Collaboration 10.0 pre-release event, an end-user self-purchase of a Cisco HCS seat through BlueOSS's "white label" self-care portal and the successful automatic provisioning of that seat to Cisco HCS. BlueOSS brings to market this new functionality for Cisco cloud providers in support of end-to-end ordering, billing and provisioning of a "whole product" bundle including Cisco HCS seat license, usage, DID, E911 and other complementary bundled partner services.
BlueOSS emphasized it is not a Cisco HCS provider but a Cisco Developer Network partner who works with Cisco HCS direct providers and resellers of Cisco HCS seats enabling them to deliver to market a consumable "whole product" that meets their customers' expectations for a turn-key bundle of cloud services delivered and billed as a bundle, on a single invoice, from the partner. BlueOSS delivers this capability, as Software as a Service, on a proven platform currently supporting nearly 300,000 subscribers.
According to Tim Cook, SVP of BlueOSS, "We are experiencing significant interest from Cisco partners who are realizing higher margin opportunities available in the cloud through bundling of carrier and other partner led services but lack tools needed to manage the rating, mediation, taxation and billing of those services."
ABOUT BlueOSS
BlueOSS is a leading provider of cloud billing and provisioning management tools. BlueOSS delivers best-in-class solutions that are feature-rich, highly scalable and easy to deploy. The company enables its MSP, CSP and System Integrators and other IT Solution providers to easily deploy Tier-1, Carrier-Grade Cloud Services for their customers.
For additional information, please visit http://www.BlueOSS.com