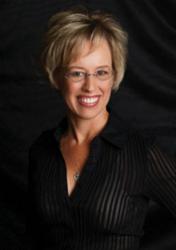 Our mouths are a window to our health and it is beneficial to use this information to create not only better oral health but also better whole body health.
Saint Louis, MO (PRWEB) June 10, 2013
Dr. Nouri and her team are not the typical dental office. They not only see themselves as oral health specialists, but as whole- body wellness practitioners. Dr. Nouri says: "Whole body health is very important to consider when diagnosing, preventing, and treating dental issues. Our mouths are a window to our health and it is beneficial to use this information to create not only better oral health but also better whole body health."
Dr. Nouri and her team know that 90% of systemic conditions are linked to symptoms in the mouth. The mouth is a crucial part of any diagnostic process for physicians and dentists when it comes to overall wellness. If symptoms such as bleeding gums, fungal infections, decay, inflammation or missing teeth present in the mouth, it could be a warning sign that a patient is at risk for things like heart disease, diabetes or osteoporosis.
Because of the responsibility to patient's health, Dr. Nouri and her team are taking advantage of the newest tools research has to offer. The newest tool being used at the office is a caries (cavity) risk assessment program developed by CariFree that is shown to decrease incidents of tooth decay by up to 74%. The system is based on a medical model of risk assessment called CAMBRA or Caries Management by Risk Assessment.
The CariFree system requires the dental professional to assess each and every patient's risk factors for the dental caries disease and then develop a personalized treatment plan to systematically lower their risk. The CariFree diagnostic tools leverage biofilm testing (to determine the levels of cavity-causing bacteria in the patient's mouth) as well as a risk assessment questionnaire. Based on the assessment Dr. Nouri can tell a patient what their statistical likelihood is of developing tooth decay over the next 12 months. Patients can then measurably lower their risk for decay by utilizing professional products and behavior modification.
When a patients risk for decay and other oral health issues are lowered, the risk of diseases like heart disease and diabetes are mitigated. In addition, keeping a close eye on changes in the mouth with these assessment tools makes early detection a priority. Dr. Nouri and her team provide a patient centered approach to dentistry that will direct each patient to his or her most healthy self.
For more information on the CariFree system, go to http://www.carifree.com. To call now and make your appointment with Dr. Nouri and her team call 314-843-5533 .
About Dr. Nouri:
As a 1987 graduate of the Washington University School of Dental Medicine, Dr. Nouri has proudly practiced in South St. Louis County her entire career. Dr. Nouri and her team are avid seekers of new and better ways to offer Dentistry to their patients, regularly attending excellent continuing education both in St. Louis and throughout the country.
Additionally, Dr. Nouri and her team volunteer on a regular basis through Give Kids a Smile and The Smile Factory to provide dentistry to St. Louis children who otherwise may not have access to dental care. In addition , Dr. Nouri and members of her team travel to the Dominican Republic and Honduras to provide dental care to the unserved. Actually, these events are some of the highlights of their year!
Dr. Nouri is a member of the American Dental Association, Missouri Dental Association, and Greater St. Louis Dental Society. Dr. Nouri is on the Board of the Greater St. Louis Dental Society and is a Delegate to the Missouri Dental Association which meets with other Dentists to bring Missouri the best her profession has to offer.
A passionate, inspired and dedicated professional, Dr. Nouri has many varied interests. Meeting people and learning, including studying traditions and cultures of the world, is something Dr. Nouri truly enjoys. She believes the purpose of life is to take charge of challenges and to leave a legacy by contributing to the greater good.