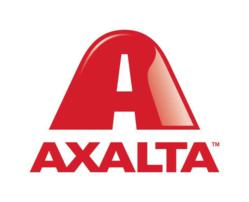 "We wanted to leverage all that experience while providing a new foundation to launch the company's future. Our new visual identity and brand strategy provide that path."
New York, NY (PRWEB) June 05, 2013
With this week's roll out of a new corporate brand identity for Axalta Coating Systems, FutureBrand is proud to announce our ongoing partnership with a distinctive global company focused on vibrant, high-performance coatings. Axalta's future-ready identity moves beyond the conventions of industrial branding to express a bold point of view.
As a leading global company fully dedicated to the protective paints that coat the world's cars, trucks and even buildings, Axalta specializes in brilliant color. But as recently as 2012, this company existed as part of a larger group and under a different name: DuPont Performance Coatings. Following a successful acquisition by The Carlyle Group, the new company found itself in an unusual position, backed by deep history and a strong market position, but without a name, identity or story with which to express its value and energy.
FutureBrand was commissioned to create a fresh, vibrant brand that breaks the B2B and B2C paradigm. Built on the passion of its employees and customers all over the world, the new Axalta is a true P2P—people to people—brand. From naming to identity, brand strategy to implementation, FutureBrand created this brand from the ground up.
"Axalta isn't your average industrial," FutureBrand's Director of Strategy James Cockerille notes. "From the beginning, everyone we came in contact with showed such passion, expression and energy. Pulling this group out of DuPont and away from the realm of safe and traditional industrial identities gave us a rare chance to punch things up. Axalta emerged with such a confidence and it's been awesome to watch their culture come alive to it."
That shot in the arm includes a bold new name, visual language and underlying story that celebrate every team member's singular focus on coatings—and the brilliance that results. The new logo helps Axalta claim a leadership role in the space and takes on the color and quality of its technologies.
"Companies pass hands through mergers and acquisitions all the time. But it's not often that such a well-known brand loses its identity in the process," says FutureBrand's Associate Creative Director Lloyd Blander. "We set out to create a colorful and iconic identity that broke convention."
Building on its long-standing spirit of innovation, Axalta continues a nearly 150-year history driven by its people, culture and technological achievements. Axalta's new brand is steeped in experience and exuberance, designed to resonate with over 120,000 customers in 130 countries. The brand exemplifies the organization's focus on performance at every measure and speaks to the dynamism and "get it done" attitude of Axalta's people.
"Repositioning a company that has been in business for so long posed special challenges," explains Michael Crickenberger, Axalta Vice President of Marketing, Corporate Affairs and Planning. "We wanted to leverage all that experience while providing a new foundation to launch the company's future. Our new visual identity and brand strategy provide that path."
For a closer look at the development of the new brand, please visit http://www.futurebrand.com.