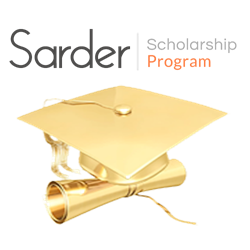 We are committed at NetCom Learning to helping deserving individuals get on their feet educationally through the Sarder Scholarship and our savings plans so that they can get a current certification and get back in the workforce
New York, NY (PRWEB) June 06, 2013
When Joe Santiago entered the information technology field over twenty three years ago, IT certifications did not carry as much weight as they do now. He was able to move from a job in the mail room of a company to the position of System Operator in the company's IT department based on merit and interest in the position. Now at 52, with many years of experience, Joe finds himself unemployed and having a difficult time landing a job in his field due to the lack of a college degree or current certifications. As the February 2013 winner of NetCom Learning's Sarder Scholarship, Joe is looking to get started on his goal to work toward his MCTS and MCITP certifications. The Sarder Scholarship is open to any individual from any background or level of experience. The scholarship is awarded on a monthly basis to qualified applicants looking to advance their career in IT. The $2500 scholarship award can be used toward live online classes or any regular classroom course. The scholarship is named after the company's co-founder who is an ardent believer in the need for lifelong learning.
"It is not unusual for mature individuals in the field of IT who have not been able to stay current with new technology and the latest in IT certifications to find themselves having a difficult time securing employment," said Russell Sarder, CEO of NetCom Learning.
"We are committed at NetCom Learning to helping deserving individuals get on their feet educationally through the Sarder Scholarship and our savings plans so that they can get a current certification and get back in the workforce," said Sarder.
Joe's long term goals include gaining certifications in Security +, CCNA, Enterprise Wi-Fi Administration (CWNA), Private Cloud, Linux+, Microsoft Exchange and SQL certifications. He realizes he has set some lofty goals for himself. "It is a lot to do, but I am determined," said Santiago. He believes that winning the Sarder Scholarship will give him a better chance at finding a secure job. According to Santiago, "I have a ton of professional and life experience and I still have so much more to give and achieve. Life has shown me many pitfalls but I have always persevered and recovered." He plans to prove to himself and to others that it is "never too late to learn no matter your age."
Apply now for the Sarder Scholarship and pursue a professional career in Information Technology!http://www.netcomlearning.com/scholarship/sarder-scholarship.phtml?advid=412
About NetCom Learning
NetCom Learning is an innovative leader in IT, business and executive training to companies, individuals, and government agencies. Since its inception in 1998, NetCom Learning has trained over 80 percent of the Fortune 100, serviced over 45,500 business customers, and advanced the skills of more than 71,000 professionals through hands-on, expert-led training, with the organization maintaining an average instructor evaluation score of 8.6 out of 9. NetCom Learning was recognized by Microsoft Corporation as its Worldwide Training Partner of the Year and named thrice to Inc. Magazine's list of fastest growing private companies in America. The organization was also recently named to the 2012 Top 20 IT Training Company by TrainingIndustry.com and was named "Company of the Year" by the American Business Awards.
The purpose of NetCom Learning is to promote the values of lifelong