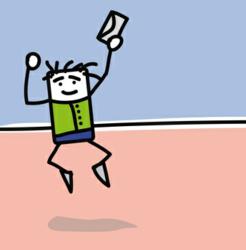 Wayne, NJ (PRWEB) June 06, 2013
The Ballantine Corporation, a New Jersey-based full-service direct mail company, has just published a new blog post providing the four steps required to achieve success with any direct mail campaign. All direct mail campaigns require careful planning, but there are four facets that can help create success: a direct mail creative brief, the right format, offers and incentives, and the all-important mailing list.
In the creative brief, a company needs to lay out the specific goals of the campaign. These goals need to be specific and quantifiable, so the effectiveness of the campaign can be measured after launch. Next, the company has to choose the format of the mailer. There are so many formats available, but different formats are effective for different reasons. Postcards are visible and effective for coupons and event announcements, but have limited space, so messages have to be concise.
Third, customers need to have a reason to respond to a company's call to action, so determining an incentive offer that provides an acceptable return on investment is key. Finally, a highly targeted mailing list is one of the best investments a company can make. An accurate, targeted list will get the right message to the right people without overspending.
"Direct mail campaigns are an integral part of the marketing strategy for many businesses," says Ryan Cote, Director of Marketing for Ballantine. "However, many of these key strategies are overlooked, or underestimated, and companies lose out on potential success."
To read this blog post, please visit:
http://www.ballantine.com/4-key-components-of-a-successful-direct-mail-campaign/
About The Ballantine Corporation:
The Ballantine Corporation is a family-owned direct mail company established in 1966. Services include direct mail, creative, personalized URLs and QR codes. All clients benefit from a strong combination of quality work, aggressive pricing and full production support.